Pentagon Adds Social Media Whiz to Team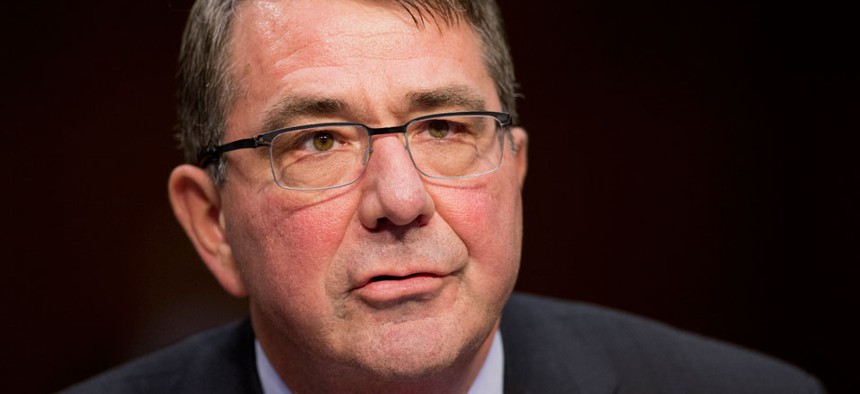 The Pentagon is getting a new social media maven.
The Defense Department boasts more than 800,000 Facebook "likes" and almost as many Twitter followers -- and even maintains a presence on Instagram and Pinterest.
Stephanie Dreyer, who is joining DOD as its first director for digital media and strategy, will be tasked specifically with strategizing around the use of social media.
In particular, Dreyer's work will focus on increasing communication between Defense Secretary Ashton Carter and the public, according to her LinkedIn profile.
Nextgov reached out to Dreyer for an interview, but she demurred until she's had more time on the job. 
"The Department of Defense is committed to using all of the resources available to help the American people better understand the work that we do, and today that requires having a robust and dynamic online presence," Brent Colburn, assistant to the secretary of defense for public affairs, told Nextgov in an email. 
Dreyer spent the past four years working for the Truman National Security Project. Most recently, she worked as its communications director, according to the project's website.
Dreyer's background is expected to be helpful when working on DOD's emerging media strategies, according to Colburn. But her knowledge will also likely "ensure that these efforts work hand in glove with our more traditional outreach tools," Colburn said.
President Barack Obama's 2016 budget request, published last month, earmarked $105 million for agencies to create digital service teams as part of a governmentwide push to beef up the federal government's digital prowess. DOD, however, was exempted from that requirement.
It's not the first time the department has carved out a role exploring social media at the department. In 2010, Sumit Agarwal was appointed deputy assistant secretary of Defense for public affairs focusing on social media outreach. He held that post for about a year.
Clarification: This story has been updated to clarify Stephanie Dreyer's position. She is the department's first director for digital media and strategy and will focus on spearheading Defense Secretary's Ashton Carter's social media communications.