GSA Wants to Make It Easier for Agencies to Buy Agile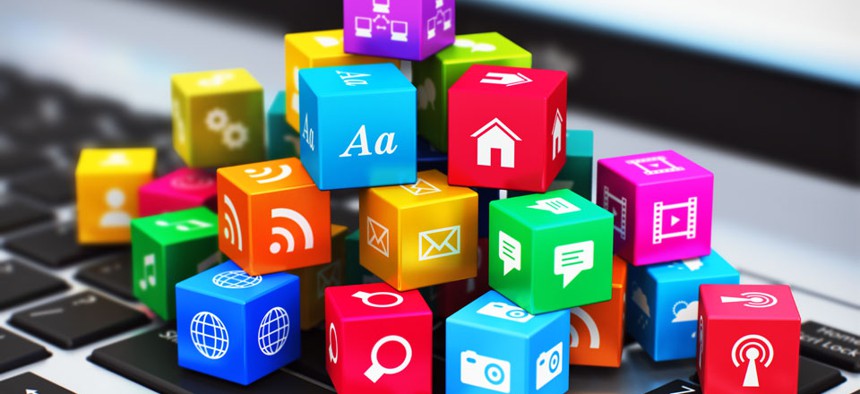 The plan is to come up with a new contracting vehicle that will eventually allow agencies to purchase software and services from agile-certified vendors.
Federal agencies are increasingly looking for ways to shake up the often sluggish process of buying information technology.
And if the General Services Administration gets its way, agency buyers could soon be able to purchase services specifically from companies that specialize in quick-turnaround software deployments and other IT projects.
A Jan. 7 request for information from GSA's Office of Integrated Technology Services and its in-house innovation hub,18F, queries IT vendors on their agile delivery capabilities. Agile delivery or development describes the breaking up of large IT projects into smaller pieces, which can more rapidly deliver functionality.
GSA plans to use the information from the RFI to come up with a new contracting vehicle that will eventually allow agencies to purchase software and services from agile-certified vendors.
The Obama administration created the 18F office last spring to help agencies rapidly overhaul their digital services in part through agile development. But the small office -- it's staffed by about 50 tech gurus -- concedes it can't build everything itself.
"The demand for 18F to build products for agencies has been explosive," Chris Cairns, managing director of 18F Consulting, told Nextgov. "We need help from outside vendors who work like we do to meet this demand."
Based on the work 18F has done, "we've seen a real need for some sort of contract vehicle through which agencies can gain access to a pool of vendors with agile delivery capabilities," Cairns added.
The ultimate goal of the new agile-only options is to reduce the acquisition cycle -- from solicitation to contract award -- to fewer than four weeks and ensure delivery of a "minimum viable product" within three months.
That will help government keep pace with rapid shifts in technology, GSA says.
"Though technology cycles run in one- to three-year cycles, in today's dynamic environment, software acquisition must be faster and more flexible," a GSA blog post on the RFI stated.
What kinds of agile capabilities is GSA talking about? The RFI lists:  
User-centered design
Agile architecture and agile software development
Test-driven development
API-first design and
DevOps
And how will companies prove their agile bona fides?
The solicitations asks vendors, as a "hypothetical project," to come up with ways for improving FedBizOpps.gov, the government's online procurement database. GSA wants to know how companies would "go about designing, developing, testing, deploying and/or operating a new and improved system."
GSA is seeking input from vendors who currently sell to agencies via IT Schedule 70 as well as companies with no current ties to GSA contracting vehicles "who may be interested in sharing information about their agile delivery capabilities with the government."
Responses to the RFI are due by the end of the day on Jan. 23. In addition, GSA and 18F will host an industry day Jan. 27.
(Image via Oleksiy Mark/Shutterstock.com)