DHS to Launch Iris and Facial Recognition at the Border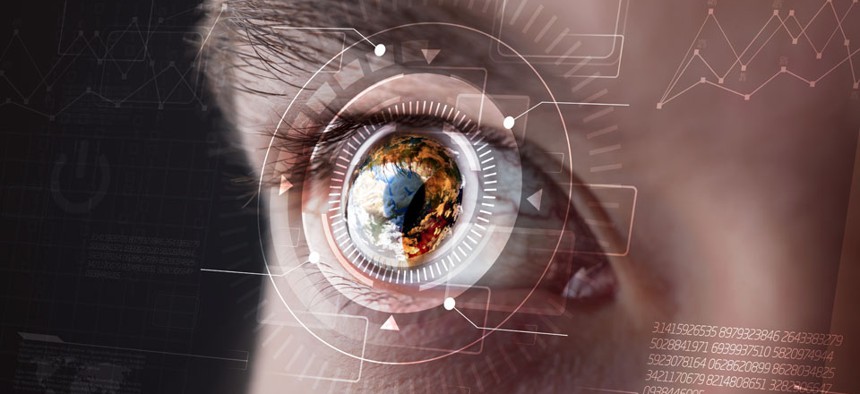 The Department of Homeland Security this summer plans to roll out iris and facial recognition services to the U.S. Border Patrol, according to DHS officials.  
The service will be able to share images with the FBI's massive multibiometric system, officials said. 
The test is part of a coming overhaul of the department's "IDENT" biometric system, which currently contains more than 170 million foreigner fingerprints and facial images, as well as 600,000 iris templates. DHS last November released two sets of system specifications as part of market research for the new project. 
"It's the Border Patrol stations that are doing the actual collections" of iris and face images from individuals processed through Customs and Border Patrol stations, Ken Fritzsche,director of the identity technology division at the DHS Office of Biometric Identity Management, told Nextgov. He spoke Tuesday at the 2015 Biometrics for Government and Law Enforcement conference.
"They've been collecting irises and storing the data with us," Fritzsche said. "Now, we're going to provide matching capability in a limited production pilot to CBP."
DHS anticipates the expansion of IDENT's infrastructure, in addition to new capabilities, will support the matching of more than 10 million iris and face images, according to the procurement notices. The system already houses pictures of every individual who is fingerprinted, including visitors entering the United States and visa applicants. But the resolution isn't high enough for computerized searches in some cases.
"While the photos do not satisfy some quality requirements for facial matching," DHS is exploring ways to use this data "with strong privacy and security protections in place to improve the accuracy of biometric identification/verification," as well as to cut down on unnecessary secondary screening, according to DHS.
Iris matching is by no means 100 percent accurate. The texture of an individual's iris changes with aging -- though by how much is controversial, and engineers have demonstrated that ID thieves can hack iris template databases to duplicate other people's eye patterns. 
"We're trying to get enough knowledge right now on how to do iris [scans] to be able to actually process the images we've been collecting for a couple of years now," Fritzsche said during public remarks. "That's what we're doing with this pilot."  
One recent paper in the literature compendium on iris recognition suggests how to check if a person is wearing contact lenses that mimic someone else's iris. 
A fraudulent image of someone else's eye on a contact lenses "could be exploited by a person who is on a watch list to evade detection simply by wearing cosmetic contacts," according to a 2013 study by researchers at the University of the Pacific and University of Notre Dame. 
But there is a way to gauge the texture of the iris to detect deception. Real irises possess a flat, coarse shape. On contacts, the iris region has a smooth, convex shape.
"This difference in 3-D shape can be used to distinguish whether or not a cosmetic contact lens is present," the scientists write. Automated precise measurement tools "would allow detection of attempted spoofs in which someone attempts to avoid being matched with their previously enrolled identity."
FBI's Next Generation Identification system began accumulating a stash of irises years ago to use one day in identifying crooks. The bureau already searches mugshots nationwide to figure out the names of potential suspects captured on camera. FBI launched the nationwide facial recognition service in 2012. 
(Image via ra2studio/Shutterstock.com)