Agencies, Want a New Website? Talk to GSA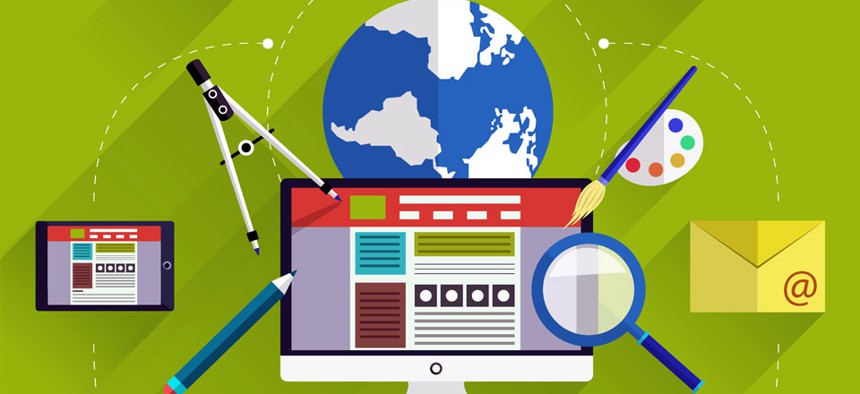 Nearly four years after the Obama administration began an effort to ax extraneous federal websites, the White House budget office is asking the General Services Administration to take over cracking the whip.
GSA's Office of Governmentwide Policy is being given the power to set targets for consolidating agency domains and websites, according to a new memo from Lisa Schlosser, the acting federal chief information officer.
The little-noticed memo was issued last month. Federal News Radio first reported details of the memo.
The Office of Management and Budget is also delegating to GSA the authority to approve or deny agencies' requests to establish new domains.
Forthcoming GSA guidelines for approving new domains "shall continue to limit the proliferation of stand-alone websites and infrastructure," Schlosser wrote in the memo.
In other words, FiddlinForesters.gov is unlikely to make a comeback. 
New federal websites will have to follow certain guidelines, including:
Making sure they're accessible to people with disabilities, known as Section 508 compliance
Using a GSA-run Web analytics program to track visits to federal websites
Following cybersecurity measures, including continuous monitoring and complying with Internet Protocol Version 6 standards
Encouraging the use of responsive Web design, which would make more federal content available on mobile devices.
The cluttered federal Web presence first drew attention from the administration in 2011. President Barack Obama issued an executive order freezing the creation of new federal websites unless they had been personally approved by the federal CIO. Obama also called on agencies to shut down unnecessary websites as part of a "campaign to cut waste" in government.
At the time, top-level federal dot-gov domains numbered nearly 2,000 and the total number of websites and microsites was estimated to be as much as 24,000.
A registry of current dot-gov domains, published last month by GSA's 18F digital-services organization, appears to show progress toward slashing the number of nonessential sites.
All told, federal dot-gov domains totaled just under 1,200 sites.
Some of the sites listed in 18F's registry appear to return blank pages, perhaps showing the success of the administration's consolidation effort.
WoodsyOwl.gov -- a website for the Forest Service's anti-pollution mascot ("Give a hoot — don't pollute!") appears to have been shuttered.
Also returning blank pages are the enigmatic Sandbox.gov, Ideas.gov, TheSecondThing.gov and Quick.gov. (Seriously, we have no idea what these sites are all about.)
Other quirky domains were some of the first sites to be axed by the Obama administration under the guise of saving money. The website of the U.S. Forest Service's "official old-time string band," the "Fiddlin' Foresters," was called "pointless" by Obama and promptly shut down in 2011.
Still, some niche or otherwise outdated sites remain online:
IsItDoneYet.gov, a site run by the Agriculture Department containing information on safe cooking temperatures.
BestBonesForever.gov -- "A bone health campaign for girls and their BFFs to 'grow strong together and stay strong forever!'"
LooksTooGoodToBeTrue.gov -- a circa early-2000s website educating visitors about online fraud and scams. Interesting to note, however, that Deals.gov -- for which we have no information other than it kind of sounds too good to be true -- now returns a blank page.
Oh, and where do agencies go if they want to request a new domain? Why, DotGov.gov, of course. 
(Image via robuart/Shutterstock.com)