Hanford Waste Contractors Refuse to Cooperate with IG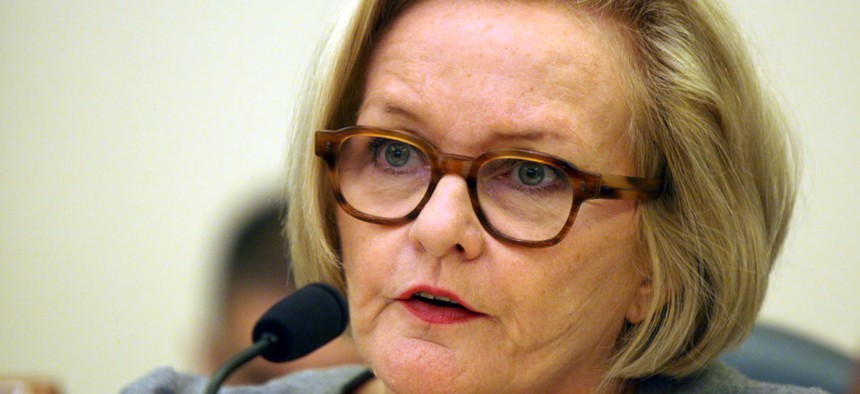 The Energy Department's inspector general and the chairwoman of a Senate oversight committee have slammed contracting companies at the $12 billion Waste Treatment Plant at the Hanford site in Washington State for failing to cooperate with an investigation into the firing of a potential whistle-blower at the plant.
Hanford, which produced plutonium for the atomic bomb during World War II, stores 53 million gallons of highly radioactive waste in 177 aging underground tanks, many of which have leaked.
In February, Donna Busche, a contractor employee whose primary job was ensuring compliance with dangerous waste permits and safety documents, was fired by URS Energy and Construction Inc. after she said she raised safety concerns.
URS is the major subcontractor to Bechtel National Inc. on the waste treatment plant.
The Energy IG on March 6 began its investigation into Busche's firing and reported yesterday it could not reach a conclusion because URS and Bechtel refused to turn over some 4,305 documents it requested.
The two companies, the IG said, claimed they did not need to turn over the documents that "were subject to either attorney-client or attorney work product privilege."
The IG said "attorneys representing both Bechtel and URS stated that the assertion of privilege was necessary given the likelihood of litigation regarding the Busche matter. Their basic concern was that releasing the documents to the Office of Inspector General would constitute a waiver of privilege in future proceedings."
Gregory Friedman, the IG, told Energy Secretary Ernest Moniz in an Oct. 17 memo the contract between the department, URS and Bechtel specifically requires the companies to "produce for government audit all documents acquired or generated under the contract, including those for which attorney-client and attorney work product privilege was asserted."
Friedman said counsel for both URS and Bechtel asserted "these clauses were too broad and that they were unenforceable, specifically in situations where litigation was either in process or was likely."
As a result, Friedman said his office was unable to gain access to documents it needed, and "we were unable to complete our inquiry and accordingly disclaim any opinion regarding the circumstances of Ms. Busche's termination."
Sen. Claire McCaskill, D-Mo., chair of the Senate Homeland Security and Governmental Affairs Subcommittee on Financial and Contracting Oversight, fired off a letter yesterday to Moniz asking for a briefing by Oct. 31 on Energy's plans to address the contractors' lack of cooperation with the IG.
She said she also wants to know what options are available to hold URS and Bechtel accountable for their noncompliance, including withholding of fees and recovery of costs incurred by the IG.
Bechtel, in a statement posted on its website, said it "went above and beyond in cooperating with the OIG's investigation -- providing requested documents for review and people to interview, in accordance with the protocol agreed to with the IG. Furthermore, we offered to work with the OIG to provide access to documents that are protected under the law, in a way that preserves those protections, but the OIG declined our offer."
Donna Busche was a URS employee and the decision to terminate her employment was made by URS, as a URS executive confirmed in sworn testimony before a congressional hearing this March, Bechtel said.
In a statement, URS said: "Ms. Busche's claim is without merit. URS has a strong safety record and our corporate culture makes safety our highest priority. Each employee is encouraged and empowered to raise concerns about safety, and we are methodical in addressing the concerns they identify."