FTC Investigates 'Discrimination by Algorithm'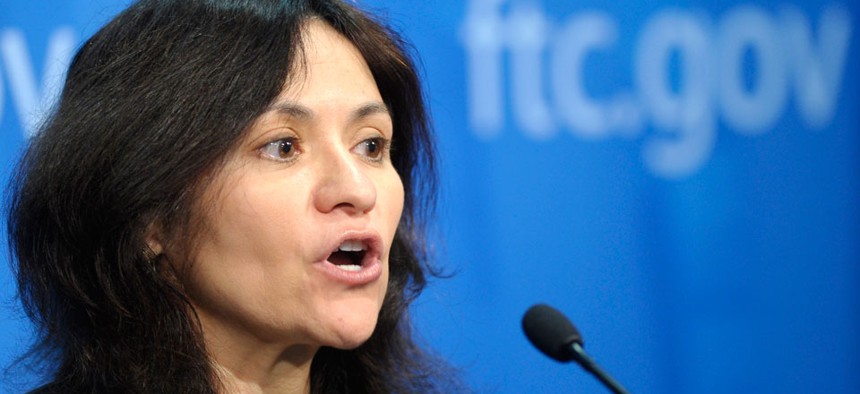 The Federal Trade Commission has fired a warning shot against using big data to discriminate against low-income and minority groups.
FTC Chairwoman Edith Ramirez said the consumer protection agency will crack down on businesses that use big data to unfairly target these groups.
"Big data can have big consequences," Ramirez said at a workshop on big data Monday at the agency. "Those consequences can be either enormously beneficial to individuals and society, or deeply detrimental."
The amount of consumer data at the fingertips of businesses has grown exponentially with the explosion of mobile devices. Benefits of big data range from enabling Netflix to offer more-personalized movie recommendations to empowering teachers with tools to better engage their students.
But the FTC is concerned about what's going on under the hood of the nascent industry, like whether low-income communities are getting targeted for high-interest loans.
For example, FTC Chief Technologist Latanya Sweeney shared research that illustrated how demographics can affect what types of ads are served up by predictive online advertising, such as Google's AdWords.
Sweeney said advertisements for an arrest-record search appeared on the website of the historically black fraternity Omega Psi Phi. Her research found that advertisements for arrest records were 25 percent more likely to show up on a search for a list of distinctively black names than white names.
FTC Commissioner Julie Brill said categories like "ethnic second-city struggler" and "urban scrambler" used by data brokers to target customers demonstrate "clear potential … to harm low-income and vulnerable consumers."
"Some products could be used to make these consumers more vulnerable to high-interest payday loans and other high-interest loans that could lead to further economic distress," Brill said.
Panelists at the event disagreed on the seriousness of the problem and the question of how policymakers should regulate big data, citing concerns that too much regulation could stymie the many benefits of data.
"It's not enough to say there might be a problem," said Daniel Castro, senior analyst at the Information Technology and Innovation Foundation. "The reason this matters is that there are so many opportunities to use data for good."
The FTC began looking at potential harm from big data in its report on data brokers earlier this year. The White House's "Big Data Report" in May also highlighted the potential misuse of big data at the expense of low-income and minority communities.