US CIO Steven VanRoekel Steps Down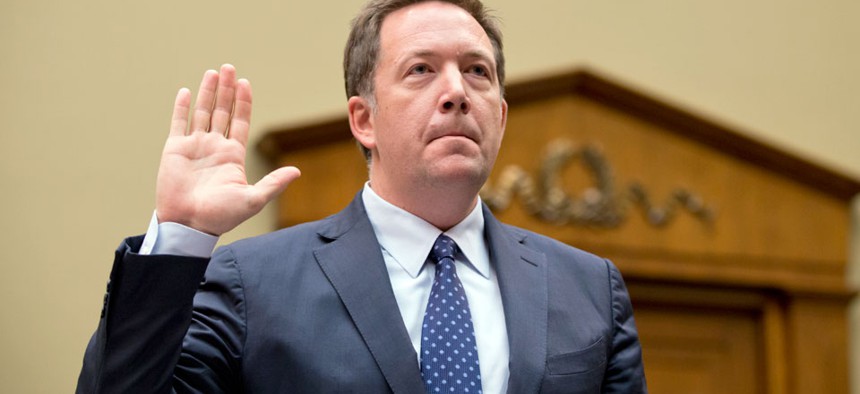 Federal Chief Information Officer Steven VanRoekel is unexpectedly departing his post at the White House today to join the U.S. Agency for International Development's Ebola response team.
In his new role as USAID chief innovation officer, VanRoekel will be responsible for advising the agency on using technology and data in its response to the epidemic. President Barack Obama this week beefed up the agency's role role in fighting the Ebola virus outbreak in West Africa.
"This crisis is multidimensional – involving people, culture, logistics and more," a senior administration said in a statement to Nextgov. "And it is essential that we have real time data that points to gaps, trends and outcomes. Steve's unique talents and experiences will help us elevate our response at a critical juncture."
Politico first reported the news early Friday.
VanRoekel, who has served as the federal CIO since August 2011, will join USAID next week.
New Role a Return to Form for VanRoekel
It's not the first time VanRoekel has stepped into a crisis-response role at the agency. In 2011, after a stint as CIO of the Federal Communications Commissions, VanRoekel led USAID's digital communication efforts in response to the 2011 famine in the Horn of Africa.
VanRoekel, a former longtime Microsoft executive, worked alongside Bill Gates on the Gates Foundation. The administration official also cited his extensive work on open data and mobile technology as the federal CIO.
"When taking the job of U.S. chief information officer, my goal was to help move federal IT forward into the 21st century and to bring technology and innovation to bear to improve IT effectiveness and efficiency," VanRoekel said in a statement.  
He said he aimed to bring "that same spirit of bringing innovation and technology," to the USAID role. "Technology is not the solution to this extremely difficult task, but it will be a part of the solution and I look forward to partnering with our federal agencies, nonprofit organizations and private sector tech communities to help accelerate this effort."
Also in a statement, USAID Administrator Rajiv Shah said: "With his unique talents and expertise, Steve will help us harness technologies like open data and mobile platforms to reach communities and households with powerful and life-saving information to help stop the devastating Ebola outbreak."
Move Signals Major Changes to Obama Tech Team
Lisa Schlosser, one of VanRoekel's deputies, will oversee the Office of E-Government and Information Technology until the White House names a permanent replacement
"The president and his team will work to swiftly fill this very important role with another top talent," the senior administration official said.
It's the second major personnel announcement to come from Obama's tech team in just a few weeks.
Todd Park, federal chief technology officer, left his White House post last month to transition to a role recruiting talent from Silicon Valley. Obama named former Google executive Megan Smith to fill the position.