Boosting Hispanic Share of Tech Workforce Could be Key to Closing STEM gap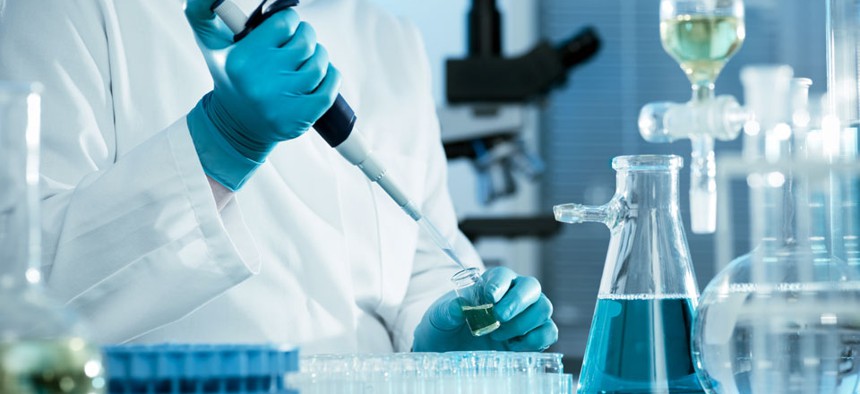 The demand for jobs in the fields of science, technology, engineering, and math is growing and those areas are projected to add as many as 1 million jobs by 2022, according to the Bureau of Labor Statistics.
Connecting young Hispanics, one of the fastest-growing demographic groups in America, to those jobs is critical to the success of America's role as a leading innovator—and also to the success of the economy.
"It's not actually about altruism, it's completely about our economic future," said Cecilia Muñoz, director of the White House Domestic Policy Council, at an Atlantic Media/National Journal event on Hispanic millennials in STEM fields on Thursday. "We can't hope to have the kind of economic growth that the president is shooting for, that we're all aiming for, if we're not adequately preparing the students who are coming up today."
Minorities and women are historically underrepresented in STEM fields. The Hispanic share of the U.S. workforce grew from 3 percent in 1970 to 15 percent in 2011, yet Hispanics only accounted for 7 percent of the STEM workforce in 2011, according to Census Bureau data.
The event, underwritten by Microsoft, also featured a panel and an interview where the guest speakers agreed that boosting minority and especially Hispanic representation in STEM fields requires a holistic approach that supports students from the beginning to the end of their education.
There are a number of areas where the Obama administration and the private sector are focusing their efforts to boost the participation of underrepresented groups.
Munoz said the administration will have achieved about 40 percent of its overall goal in adding thousands of new teachers by the next two to three years. Partnering with 100 nongovernmental groups, they hope to add a total of 100,000 highly trained K-12 STEM teachers by 2020.
The administration also aims to increase student exposure to STEM opportunities by 50 percent and increase the number of college STEM graduates by 1 million over the next decade.
Hispanic students account for 10 percent of bachelor's degrees in STEM awarded to U.S. residents annually, according to data from the National Science Foundation, though they account for about 17 percent of the U.S. population.
"That's where the room for growth is," Munoz said, "so we are investing in approaches with Hispanic-serving institutions, for example, of higher education that are again making sure people are prepared to think about STEM programs when they enter higher education, making sure that they get the support that they need."
Take Georgia Tech, for example, where panelist Rafael Bras is provost and executive vice president for academic affairs.
Georgia Tech ranked in the top 10 nationwide for the number of Hispanic graduates with bachelor's and master's degrees in engineering in 2012. Bras attributes that accomplishment to stepping up their efforts across the board—in recruitment, student support, mentorship, and scholarships—in fostering Hispanic students' success by providing them with "constant attention."
They also offer online AP courses in Georgia high schools, transferable for college credit, to better prepare students for advanced learning in STEM areas.
"If the opportunity is not there, we can make it," Bras said.
(Image via Alexander Raths/Shutterstock.com)