White House to Agencies: Embrace Offbeat Methods for Buying Tech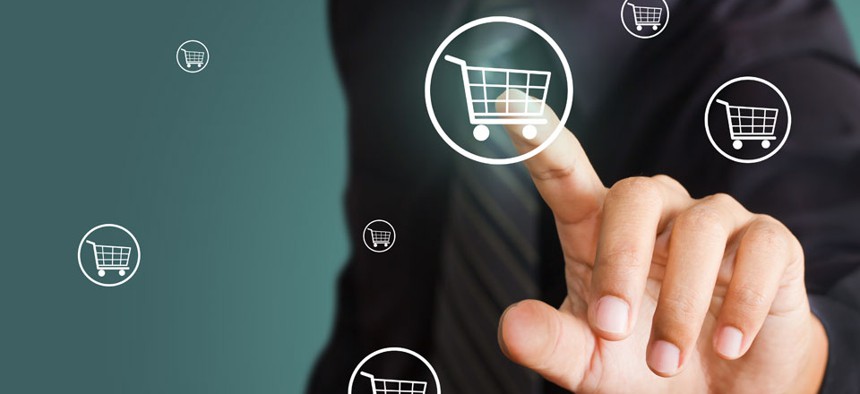 With no plans to return to the moon anytime soon in NASA's future, the space agency decided to challenge private sector teams, including small startups and academia, to come up with ways to safely land commercial lunar landers on the moon's surface and transmit data back to Earth.
None of the six teams selected by NASA to compete for the Google Lunar X PRIZE -- which carries total prize winnings of $30 million and a Dec. 31, 2015, deadline -- is a "traditional" government contractor.
And the method NASA used for the process -- a milestone-based competition combining the best attributes of a firm, fixed-price contract with the flexibility of an indefinite-delivery deal -- wasn't exactly the typical FedBizOpps posting, either.
But the point is -- it worked.
NASA's Innovative Lunar Demonstrations Data is just one of the projects cited in a new White House report, "Innovative Contracting Case Studies," that highlights inventive uses of existing procurement authorities to tackle complex agency challenges.
Report: Unconventional Methods Can Give Agencies More Bang for the Buck
The report is intended to be "an iterative, evolving document that describes a number of ways federal agencies are getting more innovation per taxpayer dollar -- all under existing laws and regulations," according to a post on the Office of Management and Budget blog written by Lesley Field, deputy administrator of the Office of Federal Procurement Policy, and Tom Kalil, deputy director for technology and innovation at the White House Office of Science and Technology Policy.
Other innovative procurement pathways singled out in the report include:
Rapid technology prototyping contracts, which allows agencies to quickly "try out" new, potentially transformative technologies without a lot of upfront investment. The Defense Department successfully used rapid prototyping to test 3-D mapping systems and for developing sensors to better detect improvised explosive devices.
Staged contracts, which allow agencies to boil down the lengthy traditional solicitation process to asking companies for short concept papers and then pilot those concepts in one-to-two-year stints. The Department of Veterans Affairs used this method to come up with several new mobile-technology projects.
One of the key benefits of these unconventional procurement methods is they allow relative outsiders to the federal contracting market to compete for federal work.
These nontraditional players are often stymied by the "complex and enigmatic" procedures of traditional procurement, according to the report. 
"Many of these companies can offer federal agencies valuable new ways of solving long-standing problems and cost-effective alternatives for meeting everyday needs," the new report stated. "As budgetary constraints continue to reduce available resources, there is a heightened need to grow new innovative contracting models that can help agencies reach these entrepreneurs, and can reduce the complexity and cost of doing business with the government."
The release of the case-studies report comes on the heels of the announcement last week of the creation of the U.S. Digital Service. The small team of tech experts headquartered at OMB aims to help agencies improve the way they deliver services online and to stave off the possibility of future HealthCare.gov-like IT debacles. 
(Image via Shutter_M/Shutterstock.com)