State Department Downplays Extremist Seizure of Low-Grade Uranium in Iraq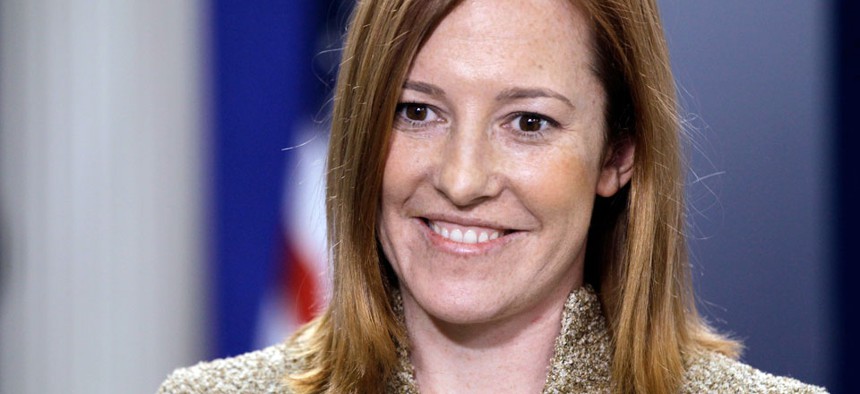 The U.S. State Department on Thursday moved to reduce concern about the recent seizure of low-grade nuclear material in Iraq by Islamic extremists.
Baghdad in a July 8 letter notified the United Nations that roughly 88 pounds of uranium compounds were now under the control of the Islamic State of Iraq and Syria after the group took control of a university in Mosul, where the nuclear material was used for scientific research. Though the Iraqi government has warned that ISIS militants could try to use the substance in a terrorist act, independent issue specialists have said the uranium is not suitable for use in a nuclear device or even a radiological "dirty bomb."
State Department spokeswoman Jen Psaki directed reporters to a statement put out by the International Atomic Energy Agency, which said it understood the uranium to be of low grade and to pose no significant proliferation risk.
The Vienna-based nuclear watchdog agency is "the appropriate entity to make any decision about whether there is a risk or concern, but it doesn't seem that is the case at this point in time," Psaki said in a Thursdaybriefing.
Psaki noted that Baghdad had said the uranium was "used for scientific and medical purposes." That fact, she added, was "an important contextual point on our level of concern."
Matthew Bunn, a nuclear weapons specialist at Harvard University, in a Friday web post for National Interest said it was likely that the uranium in question was "natural or depleted uranium -- useless for a terrorist group trying to make a nuclear bomb. It's of no significant use for a 'dirty bomb' either, as uranium is only very weakly radioactive."
The Islamic State of Iraq and Syria at one point was a recognized al-Qaida franchise. However, ties between the two extremist groups were said to be formally severed earlier this year after al-Qaida leader Ayman al-Zawahiri grew angry that ISIS militants were fighting with another al-Qaida-affiliated group and indiscriminately killing civilians. Al-Qaida's interest in carrying out a nuclear or radiological attack on a Western target has been well documented.
This article was published in Global Security Newswire, which is produced independently by National Journal Group under contract with the Nuclear Threat Initiative. NTI is a nonprofit, nonpartisan group working to reduce global threats from nuclear, biological, and chemical weapons.