Senate Bill Mandates Study of Nuclear-Arms Storage Sites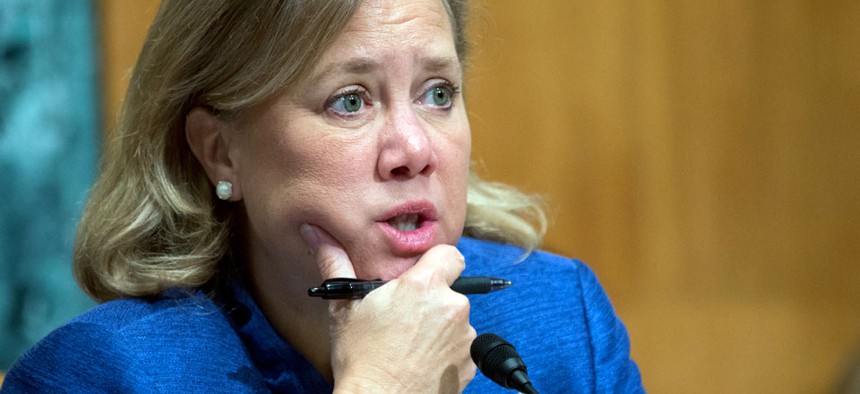 Senate appropriators last week approved a bill that would require the Pentagon to study how to modernize facilities storing U.S. nuclear warheads.
Language inserted by Senator Mary Landrieu (D-La.) during a committee mark-up of the fiscal 2015 defense appropriations legislation would give the Air Force three months to develop a comprehensive plan for updating its five warhead storage sites, according to a press release from the lawmaker's office.
The five Air Force sites presently authorized to house nuclear arms are Minot Air Force Base, N.D.; Malmstrom Air Force Base, Mont.; F.E. Warren Air Force Base, Wyo.; Whiteman Air Force Base, Mo.; and Kirtland Air Force Base, N.M., according to Hans Kristensen, director of the Federation of American Scientists' Nuclear Information Project.
Landrieu is particularly focused on seeing the Barksdale Air Force Base's conventional-munitions storage area upgraded to handle nuclear arms, as it once did in the past. Presently, B-52 bombers based at Barksdale, headquarters of Air Force Global Strike Command, must fly to other bases to be loaded with atomic weapons.
Barksdale is second-in-line on the Air Force's list of weapon storage areas slated to receive an upgrade, according to the press release. Landrieu's amendment would require the Air Force to explain its rationale for prioritizing which storage sites get upgrades.
"I'm proud to lead the efforts of our delegation to ensure that the Global Strike Command and Barksdale Air Force Base receive the attention they deserve. Modernizing the nuclear weapons storage area at Barksdale will give our military the broad and deep reach it needs to protect our nation and provide stability for our allies across the world," Landrieu said in released comments.
The defense appropriations bill now awaits consideration by the full Senate.
The Louisiana lawmaker's office told the Shreveport Times it would cost approximately $300 million and take several years to restore Barksdale's nuclear weapons-holding capability.
Landrieu also voiced support for seeing the head of Global Strike Command elevated to a four-star position, as is planned by the Air Force.