Bitcoin Could Become Gold Standard at Ft. Knox Florist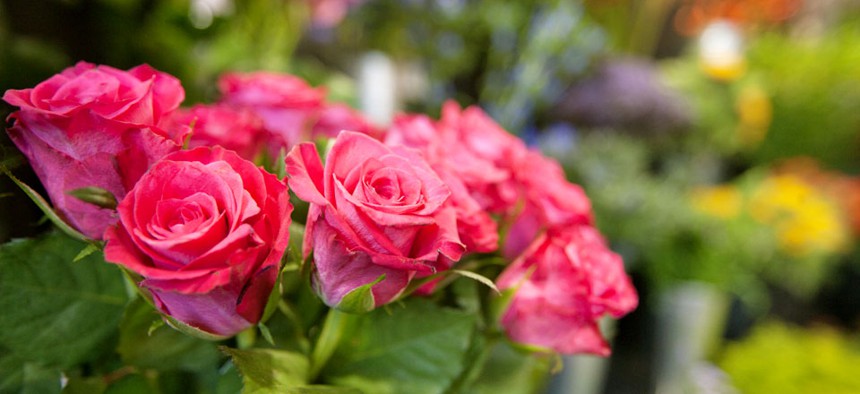 Flower shop Petals and Blooms, located inside a Kentucky military base, now accepts the virtual currency Bitcoin for online purchases.
The Fort Knox florist is part of BloomNation.com, an online service that connects customers with local stores and handles payment processing. Currently, Bitcoin buys account for about 1 percent of total volume sales, company officials say.
At Fort Knox, "it would probably be just a handful of the total orders," BloomNation co-founder Gregg Weisstein said. But the startup claims the number of Bitcoin transactions has grown monthly since the company started accepting the e-currency in February. BloomNation does not disclose financial figures.
The head designer at Petals and Blooms was unfamiliar with the Bitcoins until a reporter called. That's not to say Sherry Agee, who is part of a military family, isn't sensitive to her customers' finances.
About 90 percent of her clientele online and offline are from the military community and the men all seem to insist on a dozen roses. She steers the time-strapped, "one-track-mind" individuals to other custom-made bouquets that suit their pay grade, color preference and maintenance needs, Agee said.
"We usually talk them into something that might have hydrangeas or lilies," she said. The amount they pay for her creations "depends on the rank." The lower-rank noncommissioned officers spend around $18 to $20, "but if you have someone who is a major, a general, a colonel, they will tell you $80, $100 -- we'll work with what their budget is."
Agee is located inside one of the Defense Department's exchanges, which are self-supporting shopping centers that sell household goods, clothing, appliances and toys to military families on bases.
At Fort Knox, other popular arrangements include centerpieces for retirement ceremonies and the "I Love You," three red roses in a bud vase accented with an aspidistra leaf for $14.95 (plus $7 delivery fee).
Agee said she delivered an I Love You on Saturday to an ROTC cadet graduating from leadership training. "A girl's boyfriend [living out of state] wanted to send her something, but he didn't want to send her something really big," she said. 
A few red roses is allowed. It's the constant requests for a dozen or two dozen roses that merit intervention. 
"They come in with, 'I'm in the dog house,' or 'I want to cheer her up and I want to get red roses,'" Agee said. "They might say, 'I've been out for a while, I want her to understand why I'm doing what I do.' The military is nothing like just a regular job. You're gone early in the morning. You're gone late."
And then, there are the orders from overseas. "I'd say 60 percent of my sales probably within the last three months have been from Afghanistan," she said.
The shop offers some military-specific items, such as the "Cavalry" tray of roses, daisies, carnations and greenery accented with a yellow ribbon for cavalry scout functions and the "Patriotic Fireside Sympathy" basket filled with stock, carnations, eucalyptus and plumose. 
Agee said she partnered with BloomNation because "they seem on the up and up," and support local merchants by promoting them on social media.
Allowing shoppers to pay with Bitcoins would seem to reflect the company's adventurousness.
Bitcoins, which can be exchanged for products and services in the physical and virtual worlds, aren't backed by the government. They are transferred through a peer-to-peer network almost untraceably. Supporters say the currency system reduces transaction fees for small businesses and keeps purchases discreet. 
Unlike with credit card payments, "no one will ever see where you shopped and what your shopping habits are," Weisstein said. Perhaps at Fort Knox, "some people have secret admirers and don't necessarily want that information out there."
Critics say the cryptographically signed money offers cover for money laundering and other financial crimes.
On Wednesday, the Government Accountability Office stressed in a blog post the risks inherent to using virtual currencies and pointed to a hack that triggered losses worth more than $460 million for the now-bankrupt Bitcoin exchange Mt. Gox. The Consumer Financial Protection Bureau has generally not participated in interagency working groups on virtual currency dangers -- and consumer protection is often absent from those discussions, a June GAO report found. 
(Wednesday happens to be Military Consumer Protection Day) 
Speaking after a string of payment system breaches at stores such as Target and Neiman Marcus, Weisstein noted Bitcoin "is actually more safe and secure than credit card transactions." 
(Image via bikeriderlondon/Shutterstock.com)