2 Million Obamacare Enrollments Have Data Inconsistencies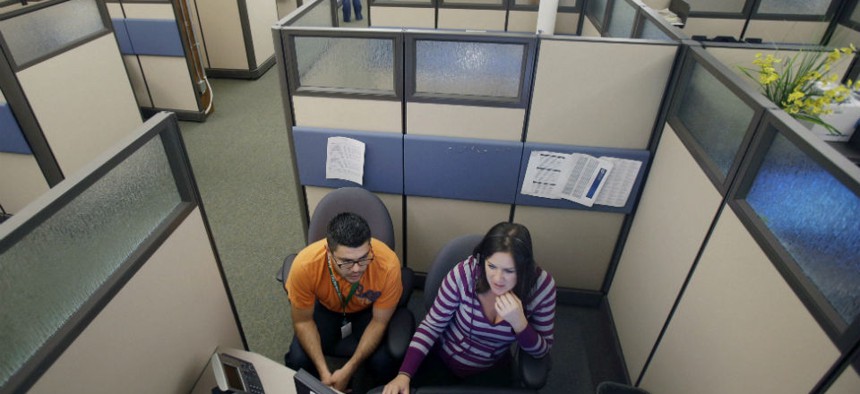 According to government documents obtained by the Associated Press, the accounts of more than 2 million people who signed up for Obamacare have "data discrepancies," some of which could affect their subsidy eligibility. The discrepancies include "important details on income, citizenship and immigration status," according to the AP. The biggest concern is that some people may have received too high a subsidy, meaning they'd be asked to repay the excess or lose their coverage.
Obama administration officials said they believed most of the inconsistencies will be cleared up over the summer, but said they'd developed a system to "turn off" benefits for people who aren't eligible. "The fact that a consumer has an inconsistency on their application does not mean there is a problem on their enrollment," Julie Bataille, the Department of Health and Human Services' spokeswoman said. "Most of the time what that means is that there is more up-to-date information that they need to provide to us."
There are at least two possible reasons why the data would have inconsistencies. One, people lied about their income, citizenship or immigration status. Last year the administration announced that it was scaling back its verification process until 2015, when a stronger system would be set up. Congressional committees are looking into the discrepancies.
Two, as Bataille said, people need to provide updated information. But that reveals a flaw in the subsidy system — as a person's income level rises and falls throughout the year, their subsidy allocation will vary. This is especially a problem for the self-employed, who make up a large part of the exchanges and have to estimate their incomes. As Katie Vlietstra, vice president for government relations at the National Association for the Self-Employed, told Bloomberg in January, "the challenge with this calculation is that if your income changes throughout the year, you are required to reimburse the government any subsidies you received, most likely in your 2014 taxes." According to Bloomberg those repayments will be capped at $300 to $2,500, depending on income.