VA Eyes Cash Prizes to Generate Ideas for New Health Record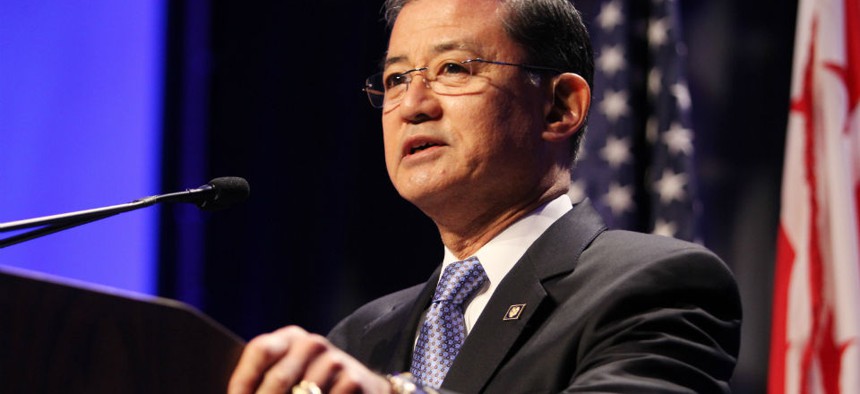 The Veterans Affairs Department plans to develop its next generation electronic health record through challenges and cash prize competitions, a tactic that proved successful on previous projects such as one to provide patients with online access to their health records.
In a notice posted on the federal contracting website FedBizOps.gov last Thursday, VA said it plans to use competitions authorized by the 2010 America COMPETES Act  (America Creating Opportunities to Meaningfully Promote Excellence in Technology, Education, and Science) to run challenges for the next generation of the Veterans Health Information Systems and Technology Architecture, known as VistA Evolution. The new version is to replace the original version of VistA in use since the 1980s.
VA said VistA Evolution will "promote improved outcomes in quality, safety, efficiency, and satisfaction in healthcare for Veterans and their family members through supporting patient-centered team-based care, enhancing clinical reasoning, and providing Electronic Health Record (EHR) system interoperability with the DoD and other healthcare partners."
The challenge competition will allow VA "to tap intellectual and technical resources of experts otherwise inaccessible to VA internal development and research teams and contractors," department officials said. The competition could also help VA vie for a separate new electronic health record that the Defense Department has in the works.  
On March 12, VA Secretary Eric Shinseki told lawmakers on the House Veterans Affairs Committee that VA will pitch VistA Evolution as a candidate for the new Defense EHR.
The department plans to run a competitive procurement to select a contractor to run and publicize the VistA Evolution challenge contest. "This may include advising on feasibility and appropriateness of proposed submission deadlines, prize amounts, intellectual property requirements, and other proposed requirements that may arise," VA said. Responses are due May 8.
Tom Munnecke, one of the original VistA developers and now a technology consultant, said VistA Evolution harkens back to the early days of the software when "we spoke of generations, not specifications" of software. Our goal was to get something that was good enough out into the hands of real users, and then use that feedback for improving the next generation."
VA said it will own any entries submitted in the VistA Evolution challenge contest, which Munnecke viewed as a disincentive. "It is not clear how the government owning all submissions in a contest will attract the best in the field. It is unlikely that many people would be interested in spending time and money to enter a contest where they give away their intellectual property, whether or not they win the competition," Munnecke said.