Negligence to Blame in All 73 Incidents of Missing Radioactive Materials in 2013, Report Finds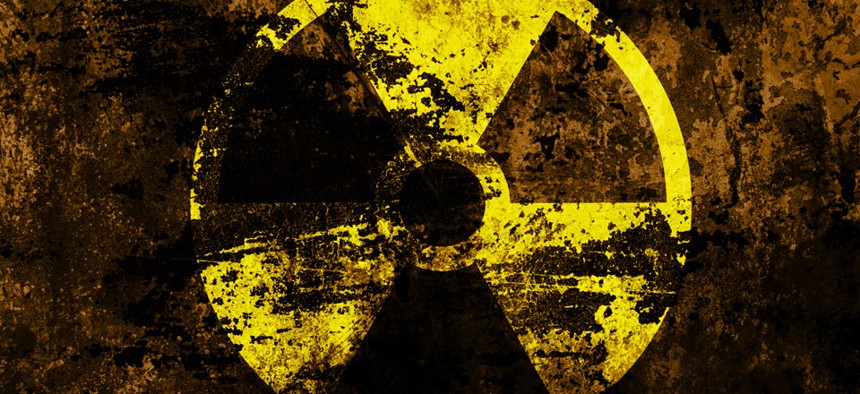 Negligence was involved in all 73 incidents last year in which radioactive substances reported went missing, concludes a new expert report on nuclear trafficking.
The report finding by the James Martin Center for Nonproliferation Studies could suggest there is much work yet to be done in international efforts to improve security around radiological substances that might be seized by terrorists and used to construct a so-called "dirty bomb." This type of device could combine radiological materials and explosives to contaminate populated areas.
The study, published on Wednesday, examined incidents in which both atomic and non-nuclear radioactive materials went unaccounted for. Of the 153 documented incidents last year, 92 percent involved non-nuclear radioactive substances utilized in the medical and industrial fields, according to a summary of the report's findings. 
"Few incidents involved the most dangerous materials, and none were reported to have involved material that was nuclear weapons-usable in form or quantity," the summary states.
To reduce the prospects of future incidents stemming from negligence, the report recommends "improved training in nuclear materials security and enhanced end-user accountability."
Leaders from 53 nations are gathering in The Hague, Netherlands, on Monday and Tuesday to review the current status of global efforts to better lock down vulnerable radioactive and nuclear materials. Some experts have criticized the biennial Nuclear Security Summit process -- which began with President Obama hosting the first such gathering in 2010 -- for focusing too much on atomic substances at the expense radiological sources.
While a nuclear terrorism attack could result in a much greater loss of life than a radiological strike, most analysts agree it would be easier for extremists to acquire the ingredients they need to build a radiological dirty bomb than get a hold of a nuclear weapon.
The Center for Nonproliferation Studies analysis relied on a database it built that collected information drawn from foreign regulatory agencies, specialized Internet search engines and international news reports. It is separate from a database kept by the United Nations' International Atomic Energy Agency, which also tracks incidents of lost or stolen plutonium, uranium and other radiological sources.
The U.N. nuclear watchdog documented roughly 140 incidents last year of lost or unauthorized utilization of atomic and radioactive substances, Reuters reported on Friday. It is not clear if the IAEA database and the CNS database were using different methodology for collecting or assessing information.
(Image via Panachai Cherdchucheep/Shutterstock.com)