Nuclear Agency Faulted in Nonproliferation Cost Overruns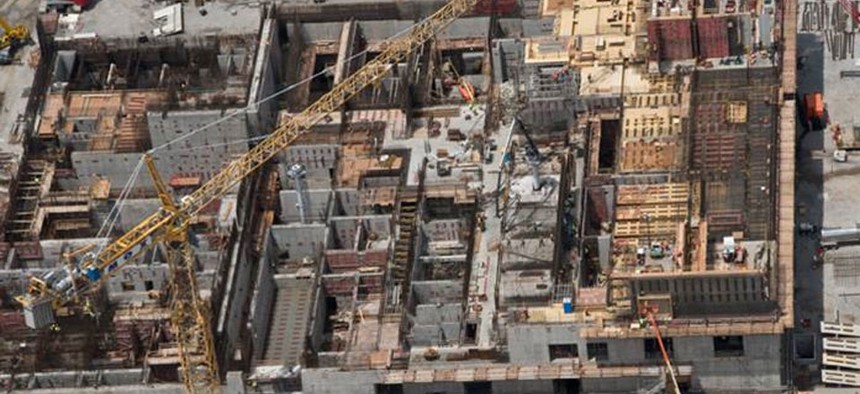 A U.S. Congress watchdog is faulting the Energy Department for not having a clear idea why costs have risen so much on a key nonproliferation program.
The department's semiautonomous National Nuclear Security Administration forecasts a roughly $3 billion increase in the cost to its efforts to dispose of surplus weapons-grade plutonium by transforming it into atomic reactor fuel known as mixed oxide. Congress' Government Accountability Office in a new report released on Thursday said the agency had erred by not analyzing the "root causes" behind the cost increase.
The congressional auditors noted the nuclear weapons agency historically has "difficulty in completing projects within cost and schedule," which has contributed to a number of these initiatives facing "high risk of fraud, waste, abuse, and mismanagement."
The Mixed Oxide Fuel Fabrication Facility under construction at the Savannah River Site in South Carolina has seen its projected price tag rise from $4.9 billion to $7.7 billion. Several government officials and industry insiders recently told the Center for Public Integrity the final cost of building and operating the plant could reach as high as $30 billion. That projected expense reportedly has led the Obama administration to consider looking for another option for disposing of the 34 tons of plutonium that the MOX facility was intended to handle.
One major reason for the rising project costs is that the Energy Department in 2007 approved cost and schedule estimates when the overall designs were only 58 percent complete, according to the GAO report. Because of this early move, agency officials are now reporting that the expense of key components for the plant are on average 60 percent higher than was earlier estimated.
The report concluded there was not a clear understanding as to why the Energy Department approved the cost estimates when the design work was far from being complete. Having that knowledge could help NNSA officials in the future avoiding repeating the mistakes made with the mixed-oxide program, the auditors said.