Insurers Worry About Big Gaps in Obamacare Site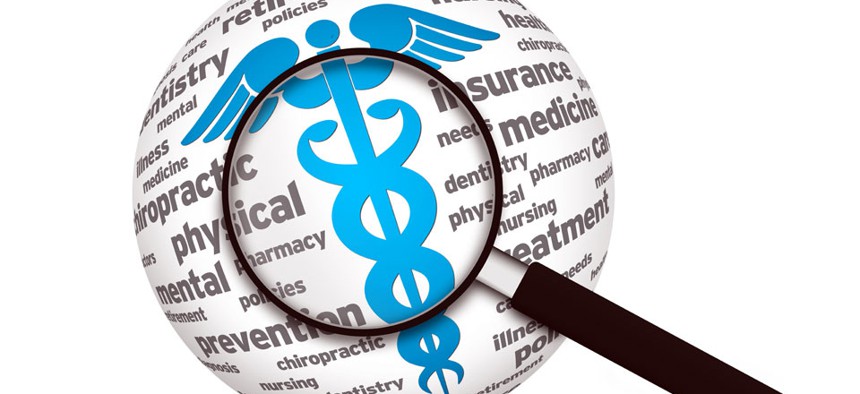 Insurance companies are still waiting for key parts of HealthCare.gov to be built—and still having trouble with the parts that are in place.
Important pieces of the Obamacare site are still glitchy, or missing altogether. And the site's botched rollout is hardly boosting confidence in the vital components that still need to be built, including the systems for processing payments to insurers and squaring away the details of who has enrolled in which plans.
Both systems are crucial to the insurance industry, which needs to collect premiums so it can pay out claims. And carriers are still waiting for the delayed process of reconciling their enrollment information with the federal government's data. As the rest of HealthCare.gov struggles to get off the ground, people in and near the insurance industry are nervous about the delays and about how well those systems will work once they're in place.
"They don't have a very good track record of building and testing systems, given what we've seen so far, so that is cause for concern," an industry official said.
Another cause for insurers' anxiety: CGI Federal—the contractor that has come under fire for its work building the bulk of HealthCare.gov—is also in charge of building the payment and reconciliation systems.
Reconciliation is the process by which insurance companies and the federally run insurance exchange iron out any discrepancies in enrollment information—making sure, for example, that the same person isn't accidentally enrolled in two policies, and that the consumer and the insurance company got the same information about the size of any subsidies.
Consumers have to pay their first month's premium by the end of December for their coverage to take effect on Jan. 1. And to make sure that the right people are paying the right amount for the right policy, insurers and the government need to reconcile their information. The process was supposed to start this month, but insurers are now skeptical that will happen. And they haven't gotten word of any backup plan.
Gaps in enrollment information seem likely, given the myriad problems HealthCare.gov has had in submitting complete, accurate reports to insurance companies about the few people who have managed to sign up through the website.
Insurers say the records—known as "834" transmissions—are improving but have been rife with inaccuracies or missing necessary information.
The Centers for Medicare and Medicaid Services said Monday that it had identified—and fixed—a single glitch responsible for the vast majority of the site's back-end errors. A software bug that prevented Social Security numbers from accompanying the reports was responsible for about 80 percent of the problems, CMS Communications Director Julie Bataille told reporters.
She could not specify the overall error rate for submissions to insurance companies, even though CMS would have to know that to assert that it had solved 80 percent of them.
Even as enrollment submissions are improving, however, insurers are still waiting for another big part of the system: the part that pays them. Most people who buy insurance through HealthCare.gov will be eligible for a subsidy to help cover the cost of their premiums. But CMS hasn't yet built the system that transmits subsidy payments to insurance companies.
Insurers are supposed to receive their first payments in January, and they're counting on the money to be there. Otherwise, they'll be paying out claims for customers whose premiums haven't been fully paid.
Insurers will be paid on time, Bataille said. CMS is piggybacking off Medicare's payment system to process payments in January while it "builds out" the automated system that's supposed to handle subsidy payments under the Affordable Care Act, she said.
(Image via Bildagentur Zoonar GmbH/Shutterstock.com)