White House Extends Obamacare Enrollment Deadline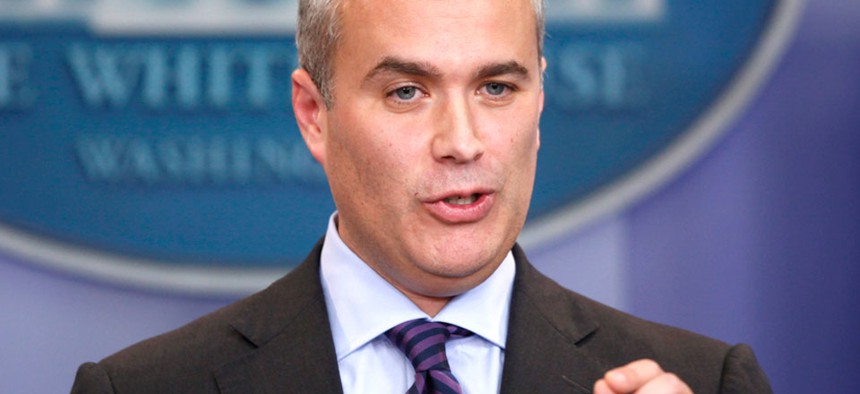 The Obama administration pushed back another Obamacare deadline Friday, giving consumers an extra week to sign up for coverage that begins on Jan. 1.
The Centers for Medicare and Medicaid Services said Friday that the sign-up date for coverage to begin Jan. 1 will be moved from Dec. 15 to Dec. 23. The final deadline to sign up isn't until March.
Some stakeholders have speculated that CMS might delay the March 31 enrollment cutoff, giving consumers more time to sign up because the problems with HealthCare.gov effectively shaved off one month from the enrollment window. CMS Communications Director Julie Bataille said CMS is not considering that option "at this time."
Extending the Dec. 15 deadline to Dec. 23 will squeeze insurance companies, who are still grappling with bad information coming from the back end of HealthCare.gov.
"It makes it more challenging to process enrollments in time for coverage to begin on Jan. 1. Ultimately it will depend on how many people enroll in those last few days," said Robert Zirkelbach, a spokesman for America's Health Insurance Plans.
The change was made "in consultation with" the insurance industry, Bataille said.
The ongoing problems with HealthCare.gov have prevented many from enrolling in coverage, and the short time frame before the original Dec. 15 deadline raised concerns about people having enough time to get on the site and successfully find a plan. The extension to Dec. 23 could indicate a lack of confidence that the website will be fully functional by the end of November.
The administration has set the end of November as the goal to have the federal online exchange working smoothly for the "vast majority of users," which was later clarified to mean 80 percent of consumers. Yet there have been doubts recently as to whether that deadline will be met.
Jeff Zients, the former White House budget director who is coordinating the HealthCare.gov repair effort, told reporters that CMS is "on track" to meet its goals for the end of November. By the end of the month, the site will be able to handle 50,000 users at once—the goal it was supposed to meet when it launched, Zients said.
When more than 50,000 people try to use the site at once, and the site can't handle it, users will be able to request an email telling them when it's OK to try again, Zients said.