Senator Seeks to Prevent NATO Use of Chinese Technology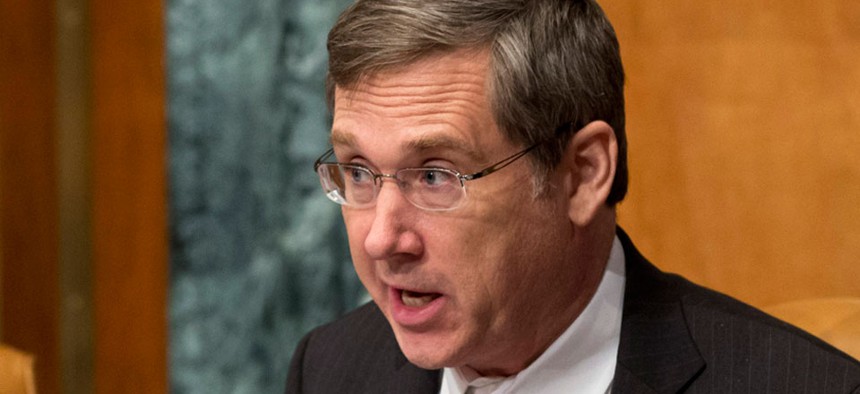 A measure proposed on Tuesday in the U.S. Senate would prohibit Washington from financially supporting the integration of a Chinese missile system with U.S. technology that is to play an essential role in an evolving NATO defensive shield.
The amendment to the Senate version of the fiscal 2014 defense authorization bill, offered by Senator Mark Kirk (R-Ill.), pertains to a possible Turkish effort to buy an antimissile system from Beijing.
If adopted by the Senate and ultimately moved into law, the provision would prohibit any appropriated monies from being spent "to integrate missile defense systems of the People's Republic of China into United States missile defense systems."
The amendment also offers a separate "sense of Congress" that Chinese antimissile systems "should not be integrated" with the NATO ballistic-missile shield.
It is not known when the amendment might come up for consideration by the Senate, which is currently debating the authorization bill. Once the upper chamber passes the defense legislation, it will have to be meshed in conference committee with a House version -- passed by that chamber in June -- before being sent to the White House for the president's signature.
Kirk and a number of other Republican senators have raised concerns about a possible decision by NATO ally Turkey to purchase the FD-2000 antimissile system produced by a Chinese government-controlled company that is under U.S. sanctions for violating the 2006 Iran, North Korea and Syria Nonproliferation Act.
A Pentagon spokesman on Wednesday said the Defense Department would not comment on pending legislation.
The Obama administration and NATO leaders have publicized their concerns that the Chinese technology will not be compatible with other alliance member states' missile defense technology. Those systems are intended to be integrated with each other, in accordance with a plan to establish a comprehensive anti-ballistic missile capability for Europe.
There are also worries that Chinese developers might install digital backdoors into the FD-2000 so they can gain access to classified NATO data and military plans.
The United States is supplying the bulk of the interceptors, radars and other technology planned for use in the NATO missile shield. For that reason, it is unclear whether Chinese technology could be integrated into the alliance's framework if it is prohibited by the U.S. government from being connected to U.S. defensive systems.
Kirk and a number of other GOP senators in a letter sent last month to the Pentagon and the State Department urged the Obama administration to "ensure NATO will never allow such a system to be integrated into NATO's security architecture."
State Department spokeswoman Jen Psaki on Tuesday told reporters that Secretary of State John Kerry in a Monday meeting with his visiting Turkish counterpart, Ahmet Davutoglu, "reiterated our concerns and the importance of procuring a NATO interoperable system."
In response to the uproar, the Turkish government has said it has not made a final decision on acquiring the FD-2000. Ankara has invited European and American defense contractors to sweeten their proposals for providing Turkey with a national missile-defense capability that could be integrated into the NATO shield.
An unidentified senior U.S. diplomat in the Turkish capital told Defense News this week that any Turkish companies that become subcontractors to the China Precision Machinery Import and Export Corp. in building the FD-2000 could be penalized by the U.S. government for working with the blacklisted organization.
"Turkish entities to be involved in this program in partnership with [the Chinese firm] CPMIEC would be denied access to any use of U.S. technology or equipment in relation to this program," the envoy reportedly said.