Obama Rebuffs Senate's Security Clearance Overhaul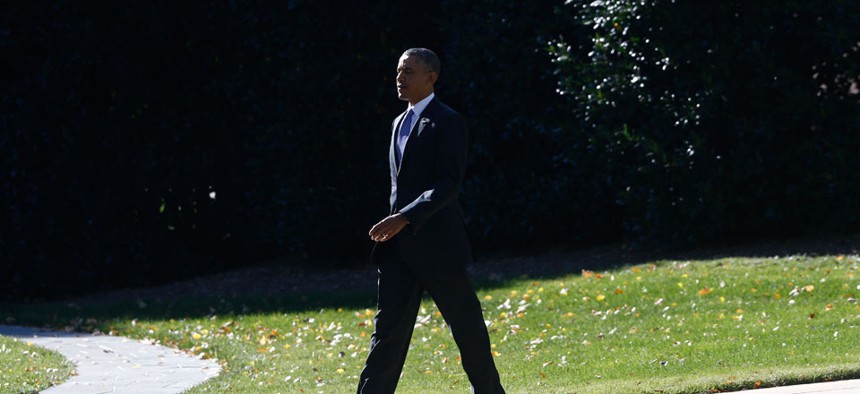 The White House has rejected a Senate plan to reform the security clearance process, including elements that would regularly search social media and other commercial data sources for signs of a potential rogue employee. The Senate voted Monday evening to take up the proposal, part of a larger Defense Department authorization bill. 
Long-standing concerns about personnel screening intensified after cleared, ex-contractor Edward Snowden allegedly leaked troves of government secrets and, soon after, cleared, former contractor Aaron Alexis allegedly shot and killed 12 people at the Navy Yard. The company that vetted both men is now under criminal investigation for cutting corners.  
It is widely believed that a major problem with background checks is they miss red flags that would be obvious if investigators had quick access to updated information from multiple sources. 
Obama administration officials said an ongoing White House review of procedures might clash with the Senate's idea to split supervisory duties between the Defense secretary and the director of national intelligence, who currently is the "security executive agent" with sole power over clearance policies. 
"The administration recognizes the need to further strengthen the personnel security clearance investigations program, but given the scope of the review, the administration requests that the Senate defer action and not proceed with [the section], which could create a direct conflict with the existing governance structure of a single security executive agent," says a statement of administration policy released Monday night. 
The Senate's strategy calls for analyzing public and pay-walled "data sources, including social media, that provide independent information pertinent to adjudication guidelines to improve quality and timeliness, and reduce costs of investigations and reinvestigations."
Government and private sector tools would be used "for continuous monitoring and evaluation of government and commercial data sources that can identify and flag information" needed to determine eligibility.
Screeners also would have access to databases containing an employee's latest travel reports, foreign contacts and financial disclosures.
And much of this information would be available through a single portal.
The legislation requires "electronic integration" of personnel systems with insider threat monitoring systems as well as relevant law enforcement, counterintelligence and intelligence information to evaluate an employee's risk-level.
Some skeptics have raised questions about the legality and practicality of such electronic surveillance tools.
White House officials stopped short of threatening to veto the bill proposed by the Democratic-led Senate, expressing a desire to work together on a rewrite.  
"The administration is committed to engaging with the Senate Armed Services Committee and other congressional committees on the review's findings and recommendations to improve the security clearance process," officials stated. 
A House version of the defense authorization bill, approved over the summer, does not address the clearance issue.