Indiana Officials Don't Trust Feds to Get Obamacare Site Working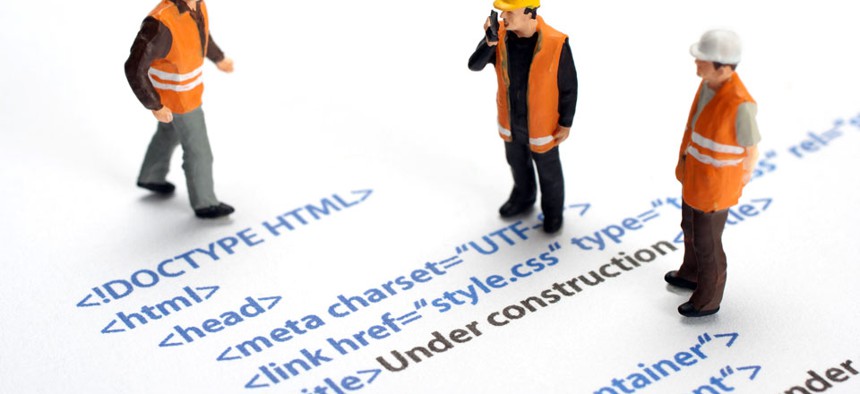 Indiana has extended coverage for the state's high-risk pool through Jan. 31, 2014, because of concern that HealthCare.gov will prevent Hoosiers with advanced medical conditions from signing up for health insurance by Jan. 1.
Roughly 6,800 individuals are covered by the Indiana Comprehensive Health Insurance Association, the state pool for residents with significant medical needs.
The move will cost the state $6.3 million. The state government will monitor the HealthCare.gov fixes to assess if coverage needs to be extended beyond Jan. 31, according to a press release.
Christy Denault, spokeswoman for Republican Gov. Mike Pence, said individuals in the high-risk pool often can't pay for their services without the assistance of health insurance, and some had expressed concerns that they could not schedule doctors' appointments for next year without knowing if they would be covered.
"The state of Indiana will ensure that these Hoosiers, who are facing significant health care challenges, maintain their health coverage until the problems with the federal Marketplace are resolved," Pence said in a press release. "While problems enrolling are an inconvenience to some, they could be a matter of life and death for these Hoosiers."
Indiana is not considering a coverage protection for other consumers facing a potential gap in coverage, such as those receiving cancellation notices, at this time, Denault said.
Indiana's Insurance Commissioner Steve Robertson sent a letter to Health and Human Services Secretary Kathleen Sebelius requesting assurance that people would be able to enroll for coverage that begins Feb. 1, 2014, the date when the state's high-risk pool would need insurance.
Julie Bataille, spokeswoman for the Centers for Medicare and Medicaid Services—the HHS agency responsible for implementing the federal exchange—has told the press on multiple occasions that HealthCare.gov would be running smoothly for "the vast majority of users" by Nov. 30. For people seeking coverage that begins Jan. 1, the deadline to enroll is Dec. 15.
Denault said Robertson has not received a reply from Sebelius.
The state opted to allow the federal government to run its insurance exchange, she said, because estimates showed it would cost $50 million each year to operate. Despite the problems facing HealthCare.gov, taking the reins on the project isn't an option for the state.
"Hoosier taxpayers shouldn't be expected to now foot the bill for a state-based exchange simply because the rollout of the federal marketplace has been difficult," Denault wrote in an email.
Some states running their own exchanges have faced problems. Hawaii, for instance, launched its portal two weeks late, and Oregon's website is so dysfunctional the state is directing consumers to a 20-page application.
(Image via Jirsak/Shutterstock.com)