The HealthCare.gov To-Do List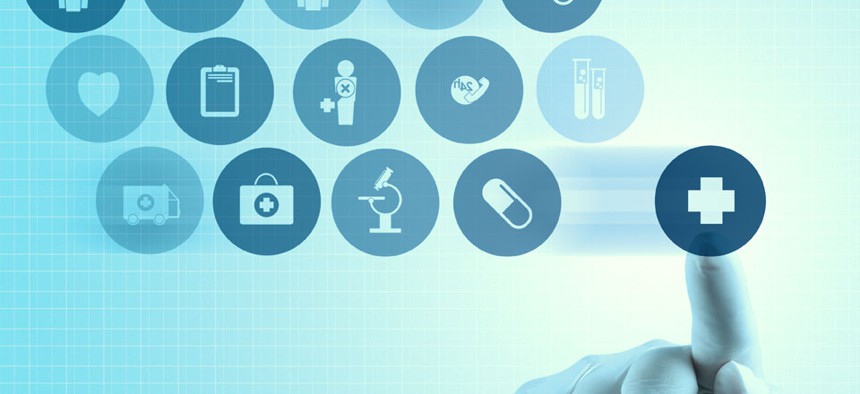 In 10 days HealthCare.gov has to work. By January, the Obama administration has to figure out how to send subsidies to insurance companies and deal with the upcoming "You Can Keep Your Doctor" PR crisis. And at some point Obamacare needs some rebranding — not for the sake of President Obama, but so people who might enroll on state-run exchanges aren't scared off. If we were running the free world, our Obamacare to-do list might look something like this:
By December 1
Get HealthCare.gov working, "god willing":  Eventually, working will mean everyone gets all the way through the enrollment process 100 percent of the time, but for now that just means 80 percent. Henry Chao, the Centers for Medicare and Medicaid Services' deputy chief information officer, told the House Energy and Commerce Oversight subcommittee on Tuesday that the site is experiencing a less than 1 percent error reading, though there are still problems with the 834 EDI transmissions being sent to insurers. An 834 is data file that contains a person's enrollment information. If that information isn't clear or is inaccurate, then the enrollee probably isn't getting insurance. 
Between January 1 and "about the middle of January" 
Finish the remaining 30-40 percent of back-end coding work:  The Obama administration still needs to build a back-end system that will allow them to send subsidy payments to insurance companies."There is the back office system, the accounting systems, the payment systems, they still need to be [built]," Chao said. "I think it's just an approximation, we're probably sitting somewhere between 60 or 70 percent [completed]."  Medicare Services spokeswoman Julie Bataille said that system doesn't need to be ready "until about the middle of January," and they were "on track" to reach that goal. 
Figure out "You Can('t) Keep Your Doctor" PR strategy: The White House definitely fumbled the backlash against President Obama's broken promise on insurance policies after million of plans were cancelled. Obama allowed insurers and state insurance commissioners to extend those plans for a year, ending his friendship with insurance companies and frustrating commissioners.
Hopefully his plan for the "You Can Keep Your Doctor" backlash is better. AsTime magazine noted on Tuesday, experts believe that insurance companies are reducing their doctor networks to cut costs. And doctors are also worried about being paid less. According to Kaiser Health News: 
Insurance officials acknowledge they have reduced rates in some plans, saying they are under enormous pressure to keep premiums affordable. They say physicians will make up for the lower pay by seeing more patients, since the plans tend to have smaller networks of doctors.

But many primary care doctors say they barely have time to take care of the patients they have now.
Ongoing
Rebrand Obamacare: At a Wall Street Journal forum this week, President Obama admitted that the administration would "obviously" need to "re-market and rebrand" Affordable Care Act. This has real consequences beyond Obama's poll numbers. Peter Lee, the director of Covered California, has said that the federal exchange's bad reputation is hurting the state-run exchanges that actually work.  
Nancy Pelosi is already on it. At a BuzzFeed Brews event in D.C. this week, she said that she prefers to call Obamacare by its official name, the Affordable Care Act, because "Not everybody loves Obama, but everybody loves 'affordable.'" She loves them both.
(Image via everything possible/Shutterstock.com)