Homeland Security CIO Takes an Unexplained Leave of Absence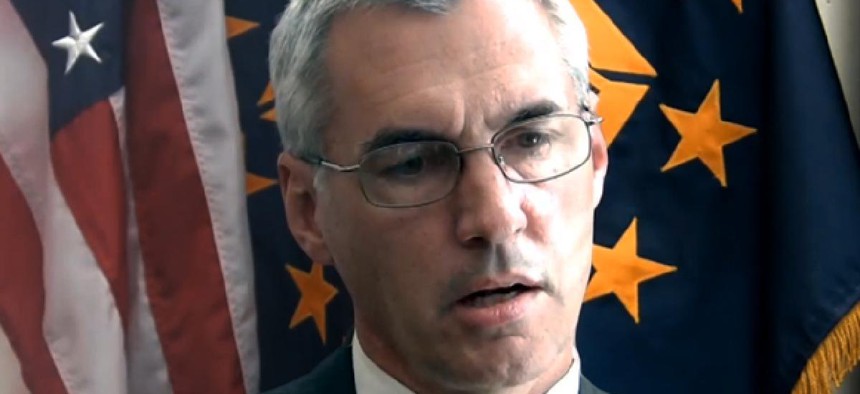 This story has been updated. 
The long-time chief information officer of the Homeland Security Department is on leave, according to a DHS official who requested anonymity. 
Richard Spires, who also serves as vice chairman of the Federal CIO Council and co-chair of the Federal Data Center Consolidation Initiative, has overseen the department's $6.4 billion information technology portfolio since September 2009. The typical turnover for a federal CIO is about two years.
There had been speculation that Spires' absence concerned a March 19 House Homeland Security Committee panel hearing on DHS' ability to employ IT in securing the borders. He was not at the session.
Committee Member Rep. Jeff Duncan, R-S.C., was "disappointed" that Spires was unable to testify, Computerworld reported at the time. "Mr. Spires has been outspoken on improving IT at DHS and ensuring transparency and meaningful oversight," Duncan said.
The DHS official said he could not discuss why Spires took leave, but said it is unrelated to his previous testimony on IT management or the remarks he was scheduled to deliver on March 19. The official said Spires in fact met with the panel's chairman to discuss topics related to the hearing.
The Government Accountability Office reported on March 19 that of Homeland Security's 363 major IT investments worth collectively $4 billion a year, 68 projects -- costing about $1 billion annually -- "were not meeting cost and/or schedule commitments." Later in the month, GAO auditors added, "DHS has begun to implement a governance structure to improve program management consistent with best practices, but the structure covers less than 20 percent of DHS's major information technology investments."
Just 10 days ago, FCW granted Spires top honors among federal IT professionals with an "Eagle Award" for making the most significant impact in the field. 
From 2004 through 2008, Spires worked at the IRS in various positions, including deputy commissioner for operations support, which involved responsibility for the agency's key support and administrative functions. Mississippi Democratic Rep. Bennie Thompson, ranking member of the committee, said he wants DHS to explain Spires' absence.
"Recent revelations about Mr. Spires' tenure at DHS have led to more questions than answers," Thompson said in an email Monday afternoon. "Because his leave coincides with an important congressional hearing, as DHS' congressional authorizers, members of this committee need to have a clear understanding of Mr. Spires' status at the department.  I hope the department is forthcoming with this information."