First U.S. patriot battery goes live in Turkey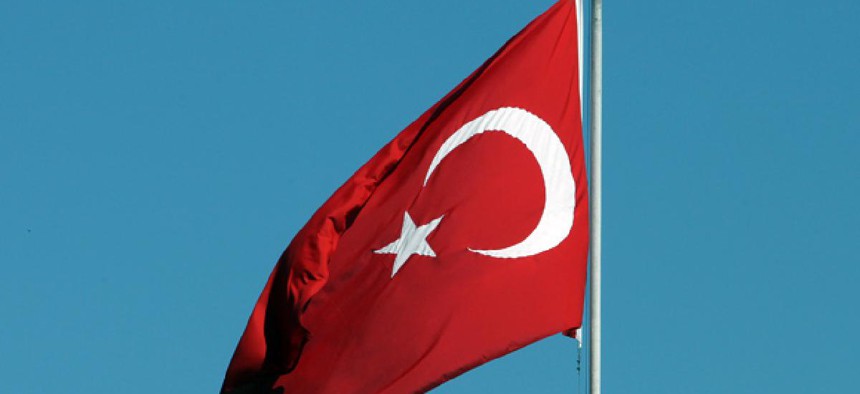 NATO on Tuesday announced that the first of two Patriot antimissile units deployed by the United States is now live in Turkey, where it is participating in a broader alliance effort to safeguard the nation from feared missile strikes by neighboring Syria.
U.S. Patriot batteries are deployed in Gaziantep in southeast Turkey. Four other Patriot batteries supplied by the Netherlands and Germany are already operating under NATO command and control in the nation's southwest.
"Today the U.S. has joined fellow allies Germany and the Netherlands in helping to protect the people of Turkey in this region," Lt. Col. Dariusz Kacperczyk, spokesman of the Supreme Headquarters Allied Powers Europe, said in a press release. "This is what NATO allies do for each other."
The U.S.-manufactured Patriot system has the ability to counter tactical ballistic missiles, cruise missiles, and enemy fighter planes at distances of up to 50 miles.
Gaziantep is about 60 miles from the Syrian city of Aleppo, where fighting between rebels and forces loyal to Syrian dictator Bashar Assad has been particularly brutal. The United Nations in January estimated that in excess of 60,000 people have been killed in the country's protracted civil war.
"This defensive effort by our NATO allies came at the request of our government  and is a clear sign of alliance solidarity," Turkish General Staff Maj. Cengiz Alabacak said in provided remarks.
Ankara requested the air-defense aid last year after Syrian shells fell into its territory, causing several deaths. Syria is also believed to have fired at least 20 Scud-type missiles at opposition forces, and to possibly have readied chemical weapons for use.
"Earlier this morning we activated the first of our two Patriot batteries to help protect the more than one and a half million people living in and around Gaziantep city," 10th U.S. Army Air and Missile Defense Command Col. Steve Richmond said in released comments. The sixth and final Patriot unit is expected to begin operating no later than the middle of February, he said.
The entire NATO Patriot operation in Turkey is calculated to provide protection to roughly 3.5 million people.