Most U.S. drones openly broadcast secret video feeds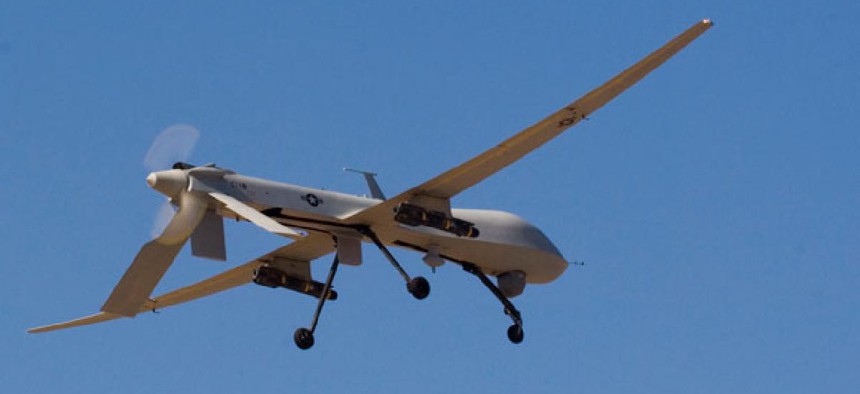 The Air Force is embarking on a fleetwide update to better secure transmissions of Predator and Reaper drones, according to . The service is spending $12 million on crypto-enabled so that a hardened waveform can be introduced throughout the Predator and Reaper fleet. The Air Force also awarded Predator-maker General Atomics Aeronautical Systems a to retrofit drone cockpits with new enhancements.
The U.S. military has failed to secure the transmissions of over half of its fleet of Predator and Reaper drones, four years after discovering that militants were tapping its drone video feeds, Wired's DangerRoom reports.
U.S. military personnel in 2008 apprehended a Shiite militant whose laptop contained files of intercepted drone video feeds.  The Pentagon pledged to retrofit the aircraft with new communications protocols and encrypted transceivers to avoid interceptions, Wired reports.
Four years later, only "30 to 50 percent" of America's Predators and Reapers are using fully encrypted transmissions, according to the report, which cites an anonymous source with knowledge of drone operations. The fleet won't see its communications secured until 2014.
Wired
Vortex transceivers
$26 million contract