Senators: FDA should protect medical implants from hackers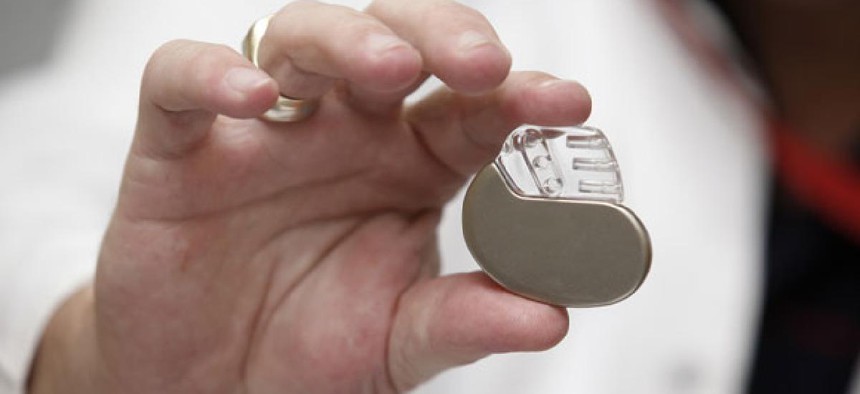 Citing a new government watchdog report, three House Democrats want the Food and Drug Administration to better protect implantable medical devices from hackers.
"Wireless medical devices are susceptible to increasingly advanced hacking techniques that could threaten patient health," said Rep. Ed Markey, D-Mass., in a statement. "Patients need to be informed about whether the medical devices implanted in their bodies contain security vulnerabilities that could harm them so they can take appropriate precautions whenever possible."
Markey had joined Reps. Donna Edwards, D-Md., and Anna Eshoo, D-Calif., in calling for a Government Accountability Office report on the issue. That report, soon to be released, concluded that the FDA had been slow to respond to the threat of cyberattacks aimed at electronic devices implanted in people, according to excerpts released by the lawmakers.
"FDA has not considered information security risks resulting from intentional threats," the report found.
(Image via Picsfive/Shutterstock.com)