TSA wants spyware to screen employees' digital activities for leaks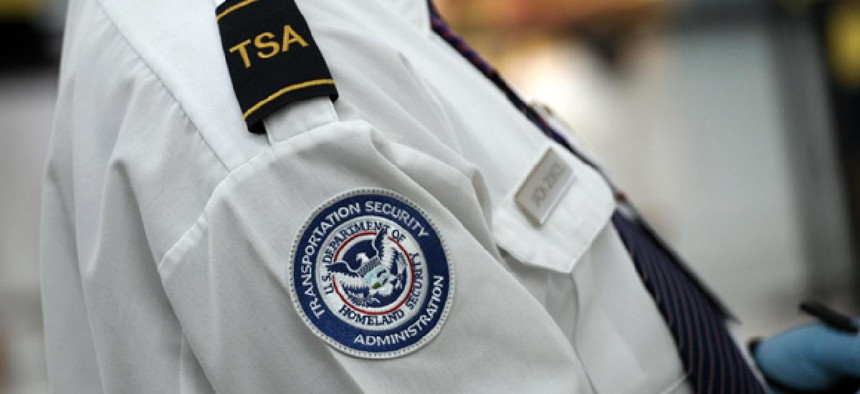 The Transportation Security Administration is shopping for a computer program to snoop into the online activities of agency employees, including their keystrokes and emails, for signs of potential leaks, procurement documents reveal. TSA issued a solicitation for an "enterprise insider threat software package" Wednesday, the same day the Office of Special Counsel released a memorandum warning all agencies against targeted email monitoring. The memo followed a Food and Drug Administration retaliation case in which the agency allegedly spied on the private correspondence of whistleblowers.
The TSA contracting documents state, "In order to detect an insider threat, technology is required to monitor and obtain visibility into users' actions." Many government offices, particularly in the intelligence and defense communities, are bulking up on employee-surveillance technology following the rise of the anti-secrets website WikiLeaks and other unauthorized disclosures.
The agency is specifically looking for Microsoft Windows-compatible technology that can "monitor user activities through keystroke monitoring/logging; chat monitoring/logging; email monitoring/logging; attachment monitoring/logging; website monitoring/logging; network activity monitoring/logging; files transferred monitoring/logging; document tracking monitoring/logging; screenshot capture; program activity monitoring/logging," according to the solicitation.
And the tool must be able to gather all this data without tipping off the employee: "The end user must not have the ability to detect this technology," the solicitation notice states.
Other specifications include the ability to withstand hacking by staffers who try to disable or "kill the process," and the capacity to search for patterns and connections -- in other words "mine through all the collected data using built-in or third-party tools."
Potentially, TSA also would monitor Apple Mac operating systems, according to the procurement papers.
The suggested motives of federal leakers range from vigilantism to discrediting people to self-promotion, including recent allegations that the White House divulged to the press details about a thwarted airline bomb plot and cyber strike on Iran to heighten President Obama's popularity.
According to Wednesday's notice, the branch of TSA that decided on the need for insider threat software was the Focused Operations arm, which performs digital evidence collection, intrusion analysis, malicious code reverse engineering and e-discovery.
The desired tool must be able to automatically transfer harvested data to a central command, as well as "alert" officials of abnormalities "based on specific criteria such as a name and/or combination of names," the documents state.
On Thursday evening, TSA spokesman David A. Castelveter said in a statement, "As the agency whose serious responsibility it is to deal with national security, TSA must remain vigilant to safeguard sensitive information in order to secure the nation's transportation systems. This software is intended to assist in carrying out that mission. This initiative will be used in accordance with all federal laws and will be reserved for specific instances that meet TSA's qualifications for an insider threat."
 
FDA early this year ran into trouble with email monitoring when employees sued the agency for allegedly bugging their government-issued computers in response to them informing the Office of Special Counsel about FDA's approval of unsafe medical devices. The personnel claimed the spyware intercepted screen shots in real-time and opened legally protected personal emails.
Special Counsel Carolyn Lerner in Wednesday's memo stated, "We strongly urge executive departments and agencies to evaluate their monitoring policies and practices, and take measures to ensure that these policies and practices do not interfere with or chill employees from using appropriate channels to disclose wrongdoing."
The Whistleblower Protection Act permits federal employees to provide the office with any communications, including confidential business information, that disclose government waste, fraud, abuse, gross mismanagement or health and safety issues, according to special counsel officials.