Romney campaign press call gives Twitter grist to Democrats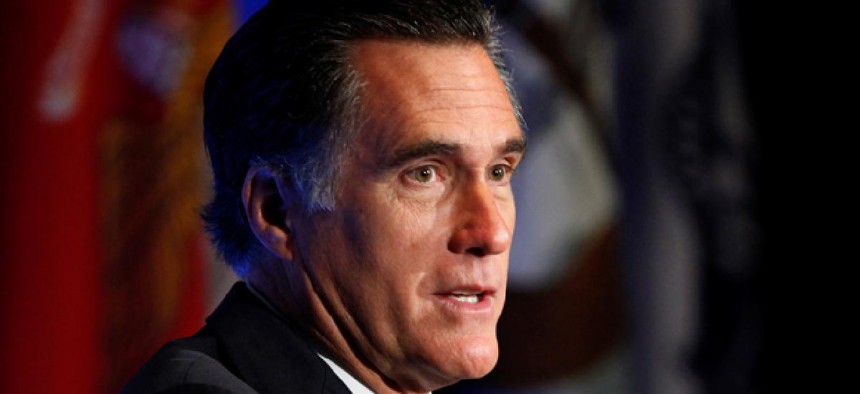 The perils of holding a campaign conference call in the Twitter age were on vivid display on Wednesday when bad reviews of a Mitt Romney campaign call starting flooding Twitter in real time.
 
Both the Romney and Obama campaigns hold myriad conference calls to promote their message du jour.  But Romney aides got more than they bargained for this time.
 
The topic of the call was supposed to be—shockingly—"President Obama's Continuing Record of Failure on the Economy," featuring standard Obama-bashing by Romney policy director Lanhee Chen and Staples founder Tom Stemberg.
 
But all the reporters really wanted to do was talk immigration.
 
That should not have come as a surprise. The topic has been all the buzz since Obama's announcement on Friday that his administration would halt deportations of some illegal immigrants who were brought to the United States as children, and Romney refused to say if he supports the policy. The subject gathered more steam on Tuesday when Romney had to deny reports that Sen. Marco Rubio of Florida, the most prominent Hispanic politician in the GOP, was not being vetted as a potential running mate.
 
Miffed Romney aides repeatedly urged participants in Wednesday's call to keep their questions "on topic." They ended it abruptly after uncooperative reporters asked three immigration-related questions in succession.
 
"Gov. Romney is speaking at NALEO tomorrow and will have a few more things there to say about immigration," Chen said, referring to the annual conference of the National Association of Latino Elected and Appointed Officials in Orlando, Fla. 
 
The call was chronicled on Twitter as it happened, giving the Obama campaign an opening to compile the less-than-flattering 140-character accounts ("awkward" call, "abruptly" disconnected) into a press release.
 
"So that call was a monumental waste of time," Zeke Miller of BuzzFeed tweeted. Ben Jacobs of The Daily Beast responded, tongue in cheek, "The call wasn't about time, it was about the economy. Please stay on-topic."