New VA Chief Freezes Central Health Office Hiring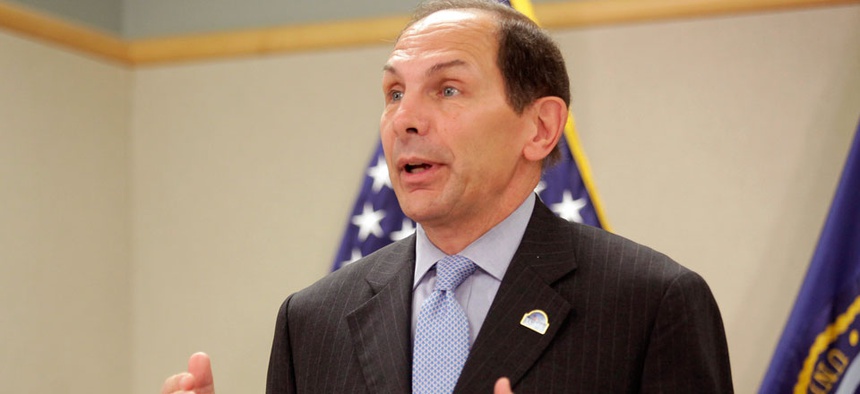 Veterans Affairs Secretary Robert McDonald said he has put a freeze on the hiring of personnel for the headquarters staff of the Veterans Health Administration in Washington and headquarters of the 21 regional Veterans Integrated Service Networks around the country.
Dr. Ken Kizer, who served as VA undersecretary for health in the 1990s, and Dr. Ashish K. Jha, who works in the Boston VA hospital, reported in a July article in the New England Journal of Medicine the size of the VHA headquarters staff had soared from about 800 in the late 1990s to nearly 11,000 in 2012.
McDonald, speaking at the AMVETS convention in Memphis yesterday, said VA needs to fix its antiquated and cumbersome computerized patient scheduling system, but did not provide a date for installation of a new system.