Obama Orders Investigation of Veteran Deaths in Phoenix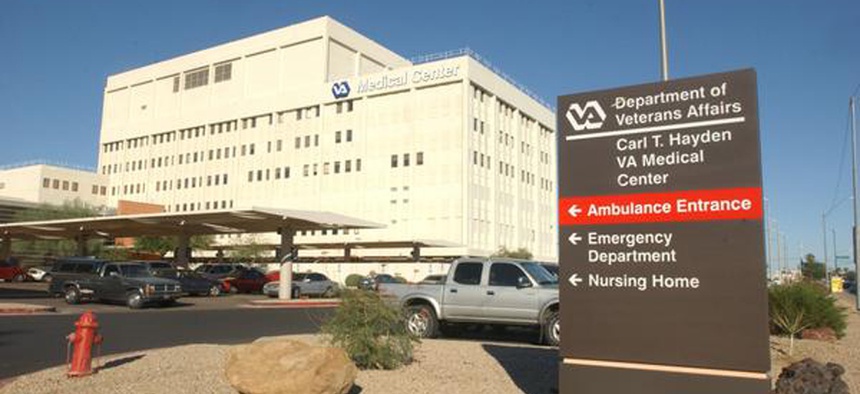 President Obama told reporters at a press conference in Manila today that he has directed Veterans Affairs Secretary Eric Shinseki to investigate allegations that up to 40 Arizona veterans died while awaiting medical appointments at the Phoenix VA Health Care Center.
CNN and the House Veterans Affairs Committee said April 25 those veterans died because they had been placed on a secret waiting list of up to 1,600 veterans whose treatment was delayed at the Phoenix VA hospital.
The department issued a statement last Friday saying VA's inspector general will complete a comprehensive review of operations at the Phoenix health care system as quickly as possible. The department dispatched a team of clinical experts to Phoenix to review appointment scheduling procedures at the facility and any delays in care.
House Veterans Affairs Committee chairman Rep. Jeff Miller, R-Fla., has been raising concerns about the Phoenix VA for weeks, but evidently it takes CNN -- not a Congressman -- to get high level attention.