VA and Pentagon Set Up Online System to Handle GI Bill Ripoff Complaints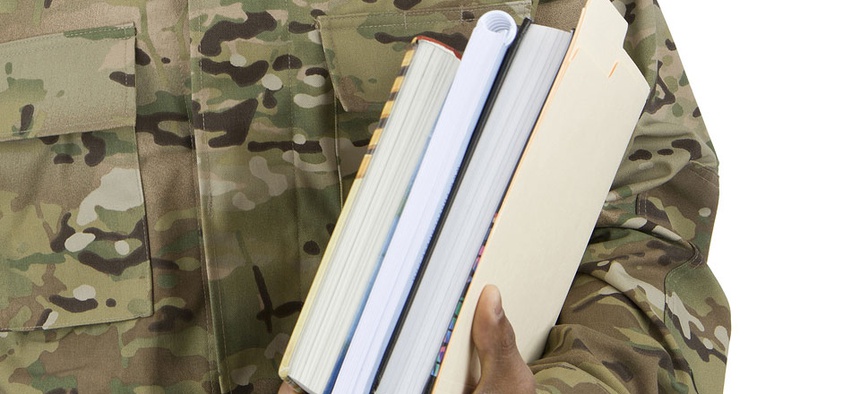 The Departments of Veterans Affairs, Defense, Education and Justice, along with the Consumer Financial Protection Bureau and the Federal Trade Commission, launched a new online complaint system designed to collect feedback from veterans, service members and their families experiencing problems with educational institutions that receive funding from federal military and veterans educational benefits programs, such as the Post-9/11 GI Bill and the Defense Military Tuition Assistance Program.
Vet students can submit a complaint if they believe their school is failing to follow the Principles of Excellence, (i.e. unfair recruiting practices, credit transfer or change in degree requirements) through the centralized online reporting system.
Allison A. Hickey, VA's undersecretary for benefits, said, "The feedback we receive from veterans, service members and their families will help us strengthen enforcement of the 'Principles of Excellence' for institutions of higher learning serving veterans and their families to ensure students are receiving the education benefits they have earned and deserve." 
Jessica Wright, Defense acting undersecretary for personnel and readiness, said the online complaint system means "service members and their families now have an easier and efficient way to provide feedback on their civilian educational experiences, which will ensure we have the right information to identify and address any negative practices."