Jon Stewart on the Delayed Defense-VA Health Record Decision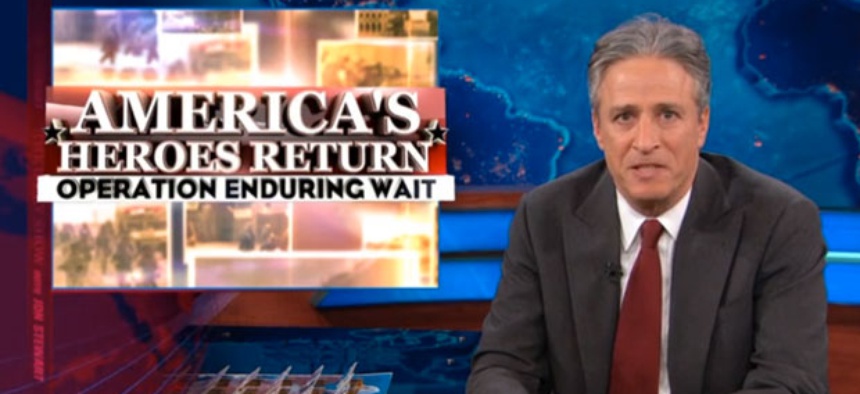 Comedian Jon Stewart, like me , can count to 30. Last night on his "Daily Show," he skewered Defense Secretary Chuck Hagel for not making a decision on the integrated electronic health record system last week as promised.
Stewart, in a truly whacky bit, illustrated this point with a Chuck Hagel Advent Calendar that showed the iEHR decision deadline expired five (and now six) days ago. Both the Pentagon and the House Appropriations Committee answered "no" when asked whether a decision had been made (which Stewart demonstrated with a clip that defies easy description).
He then compared the lack of progress on the iEHR to the sophisticated computer operation run by President Obama in two campaigns to get out the vote, and suggested that if the same "urgency and enthusiasm" was applied to the iEHR, the problem could be quickly resolved.
This is Stewart's second bit on the iEHR since March, sandwiched between two episodes on the VA disability claims backlog, , elevating what could have been just more bureaucratic waffling to a matter of national concern and discourse.
---