DISA wants a new platform to oversee diverse cloud networks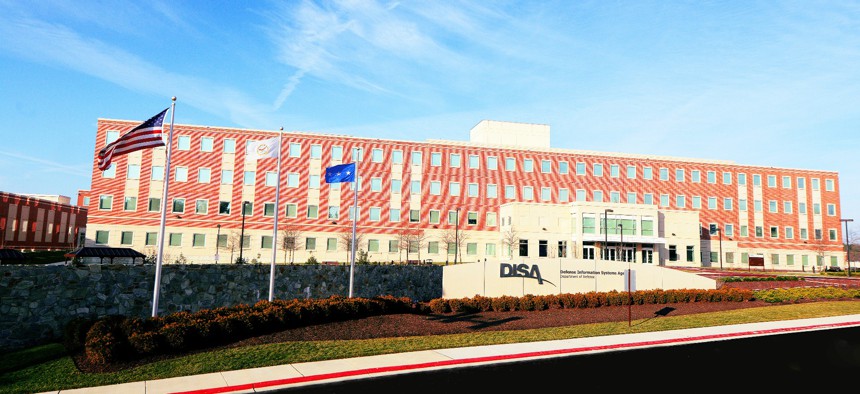 The Defense Information Systems Agency plans to quickly prototype a centralized network control plane to help it manage a variety of distributed, hybrid and multi-cloud environments, and it's looking to industry for help. 
In a request for information posted Tuesday, DISA's Hosting and Compute Center outlines its plans to use an Other Transaction Authority contract to develop a minimum viable capability release prototype for a single network environment.
The prototype is intended to serve as a centralized hub to help Defense Department customers manage traditional virtualization, on-premise and commercial cloud assets simultaneously as the agency moves forward with the Joint Warfighting Cloud Capability contract.
"Currently DISA's Hosting and Compute Center's x86 virtual environment encompasses several different platforms and offerings. Each of these offerings has a different point of entry for our administrators and customers," the RFI said. "DISA's current on-prem cloud environment lacks several key capabilities that customers looking for cloud capabilities need. Customers are leaving our current environment at an exponentially increased rate due to services offered by other platforms."
According to the RFI, the solution would be an on-premise consolidated stack housed within multiple DISA data centers, but would have the capability to manage "commercial cloud assets,on-premises cloud assets, traditional virtualized assets and dedicated host connected assets" as a centralized and customizable control plane.
The goal is to help DISA replace its current x86 infrastructure — which houses multiple environments, each with different processes — with a central management plan to oversee all assets, including on-premises cloud environments, commercial cloud assets, containers and traditional virtualized assets. 
"The central control plane will be the single portal through which customers and administrators manage fully segmented and isolated customer environments," the RFI said, adding that the planned solution will "provide streamlined automation and drastically reduce the effort involved in asset management and compliance tasks."
The prototype would also need to accommodate artificial intelligence and machine learning capabilities and utilize a zero trust architecture. 
After demonstrating a successful prototype, which the agency aims to stand up in less than a year, DISA plans to issue a follow-on production OTA to continue implementation efforts. 
The RFI calls for industry input on the described features of the infrastructure, including the technical capabilities available and insights on the acquisition's ability to meet the desired requirements. The deadline for responses is April 22.