Nvidia, AMD caught in the middle of U.S.-China tech battle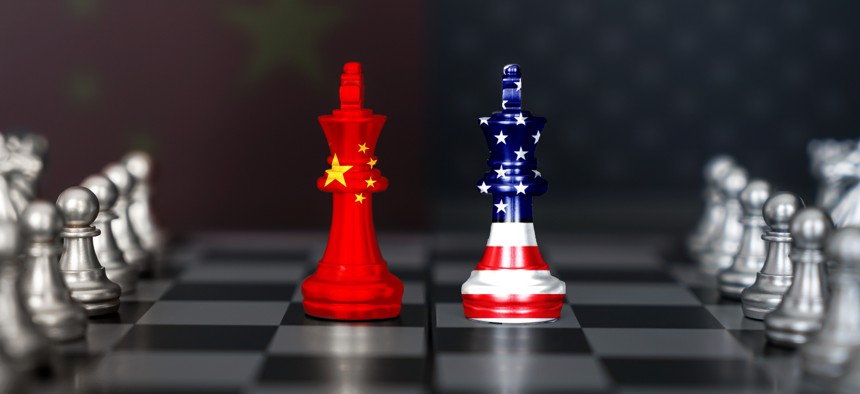 The federal government added a new license requirement barring selling artificial intelligence chips to China and Russia to address potential national security concerns.
The United States barred Nvidia—the world's largest chip maker—and AMD from selling artificial intelligence chips to China and Russia in an effort to slow their tech advances in this area over government concerns that these products may be used by China or Russia's military. 
In a filing on Wednesday with the Securities and Exchange Commission, Nvidia stated the United States government "imposed a new license requirement, effective immediately, for any future export to China (including Hong Kong) and Russia for [Nvidia's] A100 and new H100 integrated circuits." 
These are high-performance AI chips for servers. The chips are graphic processors used for supercomputing or artificial intelligence that support advanced technology like image or speech recognition. The A100 has been used for three years and the H100 is its next-generation AI chip. 
The U.S. government stated the new requirement "will address the risk that the covered products may be used in, or diverted to, a 'military end use' or 'military end user' in China and Russia." However, this will likely affect businesses and organizations using these products beyond military purposes.
The restriction also applies to DGX and other systems that incorporate these chips. Furthermore, the new license requirement also includes "any future Nvidiaintegrated circuit achieving both peak performance and chip-to-chip I/O performance equal to or greater than thresholds that are roughly equivalent to the A100 as well as any system that includes those circuits" and a license is required to export technology to support or develop these affected products. 
Nvidia added that the restriction may affect its ability to complete the development of H100 in a timely fashion or to support current A100 customers. The H100 chip is expected to ship by the end of the year. It could also force the company to move operations out of China. 
Nvidia stated it had approximately $400 million in potential sales to China that may be impacted by the new requirement. However, the company noted that it does not sell products to customers in Russia.