CBP wants to expand facial recognition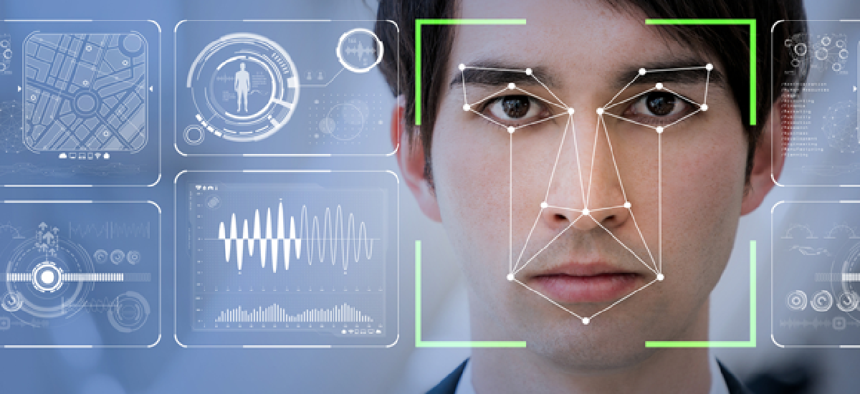 Customs and Border Protection is on track to move out of its test phase and expand use of facial recognition systems at airports and land border crossings.
Customs and Border Protection has said it wants to dramatically broaden the use of airport and border crossing facial recognition entry/exit tracking systems.
Under a proposed rule change published in the Nov. 19 Federal Register, CBP would open up its current trials of biometric entry/exit pilot systems that track foreign national visa holders, including one of its most important, the Traveler Verification System (TVS). Current rules limit CBP's biometric entry/exit trials to 15 airports and seaports, but the proposed rules would allow the systems to be widely used at those locations. It could also open the door to the use of other types of biometric identification technologies.
CBP proposes doing away with the age limits on photos of foreign travelers, and eliminating the travelers current ability to opt-out of the process. CBP currently can only collect biometric data from foreign travelers between the ages of 14 and 79.
Broadly, the proposed rules would remove limitations on biometric exit pilot programs at airports and seaports and set the legal framework that all foreign travelers "may be required to be photographed upon departure" at those facilities, according to the CBP document.
CBP is taking public comments on the proposed changes though Dec. 21.
House Homeland Security Committee Ranking Member Rep. Mike Rogers (R-Ala.), applauded the proposed rule change, calling it "an important tool for DHS" that would improve security at ports of entry, facilitate travel, and better enforce existing immigration laws.
The broader use of TVS under the proposed rules is generally in line with what CBP's top management envisioned for the technology a few years ago. In 2017, after years of trying to find an adequate system to monitor the status of international visitors' visa entry/exit status, CBP officials said they had a break-through with TVS, which unshackled the system hardware at airport gates and border crossings from large agency databases through the use of virtual private cloud that temporarily stores images of travelers.
The same year, then-CBP Commissioner Kevin McAleenan told a Senate panel that that the biometric exit technology could be installed in airports nationwide within four years.
Since 2017, CBP has been working with airlines and airports to find ways to install the technology at airport boarding gates, as well as share the costs involved.
The program, according to a Government Accountability Office audit released this past September, has generally been hitting performance targets. In 2019, however, a facial recognition trial at a Texas border crossing had a significant data leak when a subcontractor's network was hit by a ransomware attack. The subcontractor had transferred the facial and license plate recognition data over to an unauthorized network, according to a report issued this past September by the DHS Office of Inspector General.