DHS grapples with cyber enforcement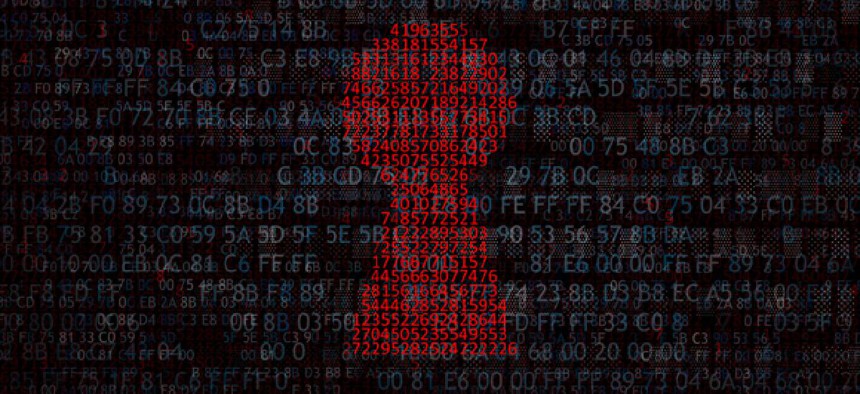 The Department of Homeland Security is increasingly using compulsory directives to spur federal agencies on cybersecurity improvements, but cyber enforcers are learning that success isn't built out of carrots and sticks.
The Department of Homeland Security has the authority to compel federal agencies to address cybersecurity threats. In recent years DHS has issued Binding Operational Directives to require agencies to stay current with patches for critical vulnerabilities, protect high value assets, remove Kaspersky software from government networks and defend against email and website spoofing.
The Cybersecurity and Infrastructure Security Agency (and its predecessor agency at DHS) faced skepticism from other federal agencies in deploying these authorities, which were conferred by the Federal Information Security Management Act of 2014 and the Cybersecurity Act of 2015.
"I think stakeholders were worried about what we would do with the authority," said Gabriel Taran, assistant general counsel for cybersecurity law at DHS at a Mar. 11 event. "They didn't trust DHS necessarily to do this, or didn't think it was the right approach for one entity to direct others."
Early on, the agency determined that BODs were best suited as a tool to set baseline cybersecurity standards for vulnerabilities that were pervasive throughout government. With the exception of a 2017 directive to purge Kaspersky Lab products from federal networks, every directive was crafted to address enterprise security problems that had a broad impact on civilian agencies.
Taran said the department views BODs as tools to build more long-term cybersecurity resilience into federal systems and networks, while emergency directives should be used to tackle specific, immediate threats, like a recent Domain Name System hijacking campaign.
Jeanette Manfra, Assistant Director for Cybersecurity at CISA, told FCW in a February interview that the agency was initially "very nervous" about how best to use its new authorities. One critical sticking point was ensuring that DHS alone would determine if agencies were meeting their obligations.
"One [principle] we tried to stick with religiously was the ability to independently measure compliance. That was very important to us," said Manfra. "Over the years, we've seen self-reporting that, when you go in and do an assessment, there's a lot of things that makes it difficult to rely on."
Congress gave DHS authority to impose mandatory requirements, but agencies routinely miss hard deadlines laid out in DHS directives. CISA often ends up partnering with stragglers well past the deadline to get them over the finish line.
In some cases, like a 2018 directive on email and website security, the department is happy to pocket what they view as significant gains in federal cybersecurity and work to bring laggard agencies into compliance after the deadline.
In urgent cases with higher stakes, DHS may want to take a tougher stance, but there doesn't appear to be any real mechanism to punish agencies who fail to fulfill requirements on deadline.
"We don't have the authority to slap some fine on, and we're not going to kick some federal agency off the Internet," Manfra said last year.
The Government Accountability Office confirmed to FCW that auditors are currently working on a report that will examine DHS' process for developing and overseeing implementation of Binding Operational Directives, to what extent that process is consistent with FISMA and OMB guidance, what metrics the department has in place to measure success and how effectively agencies implement and report on directive requirements. That report is tentatively expected for completion in Fall 2019.
A congressional staffer on the House Homeland Security committee told FCW the recommendations from the GAO report could potentially lay the groundwork for a legislative update to BOD authorities down the road, but any bill would likely run into complex jurisdictional roadblocks.
New legislation and authorities might not help. Ari Schwartz served as director of cybersecurity, privacy, civil liberties and policy and later as senior director for cybersecurity policy on the National Security Council when language for FISMA and the Cybersecurity Act of 2015 were crafted. He told FCW that the underlying issue around BOD authorities is a product of the legislation.
"No one goes to FISMA jail," Schwartz said.
While policymakers at the time considered options to punish noncompliance, they ultimately concluded that most of their tools for doing so, such as imposing financial penalties, would be counterproductive.
"The biggest hammer [for enforcing BODs] is OMB's power to hit people's budgets, which is somewhat of a reverse incentive," said Schwartz, noting that cutting dollars from a federal agency already struggling to comply with a cybersecurity directive would simply take away resources it might need to meet their future security requirements.
The opposite approach -- giving poor performing agencies more money to complete the task --could provide financial incentives for agencies to miss deadlines or drag their feet. Schwartz said a name and shame strategy by OMB and Congress is the best way to push agency leaders to prioritize compliance.
"Congressional oversight is far more important than passing a new law to get new authorities," he said. "If people who don't normally work on these issues get called up to Congress and asked why they're not implementing, that gets far more attention than DHS telling them what to do ever would."
Manfra largely echoed those thoughts, saying one of the biggest lessons CISA learned is that simply reporting on an agency's progress and establishing a chain of accountability can have as much of an impact as any carrot or stick.
"The additional thing we added was getting at the human behavior [angle]," she said. "By DHS just issuing something to an agency so that a CISO or somebody can go to their leadership and say 'look, DHS is telling me to do this, they're sending me this report, I need leadership support in order to be able to do this."