Cyber reskilling pilot attracts 1,500 feds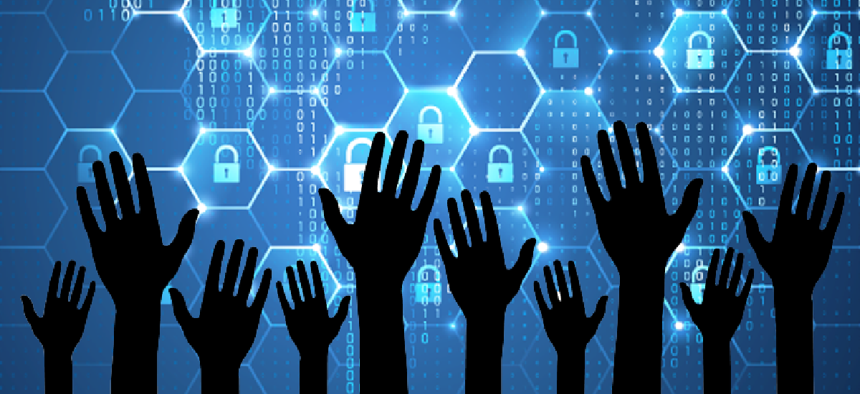 The first round of a pilot program to retrain federal employees for cybersecurity jobs drew approximately 1,500 applicants, but interest from agencies is needed to drive long-term success.
A Trump administration initiative to retrain federal workers for cybersecurity jobs received more than 1,500 applications, according to the government's top IT official.
On March 1, Federal CIO Suzette Kent tweeted out statistics related to the first round of applicants for the government's new Cyber Reskilling Academy. Among the findings: nearly half of the 1,500 applicants were lower-level feds between GS-5 and GS-11 on the government pay scale. Those applicants just completed aptitude assessments, and the Office of Management and Budget is expected to select finalists for the first 25-person cohort April 1 before kicking off a three-month curriculum starting April 15.
The pilot is envisioned as a vehicle for transitioning parts of the federal workforce toward high-level cybersecurity work greatly needed in the federal government and countering the looming prospect of automation that could lead to the elimination of lower level, manual-driven data entry and analysis positions.
Jeffrey Neal, senior vice president at ICF and a former federal agency chief human capital officer, said that that lower on the GS-scale would be "the right level to target" for a reskilling program looking to convert non-IT professionals into cybersecurity specialists. The initial cohort of 25 candidates will likely serve as a proof of concept for the program, with the ability for "a more rapid scale up if the demand is there."
A senior administration official told FCW in a statement that OMB was not aiming for a specific demographic or GS-scale with the academy, saying the only qualifications to apply were that the applicant be a current federal employee who doesn't work in the IT field.
"Federal employees from all backgrounds and general schedule ranges were encouraged and welcomed to apply," the official said.
Kent indicated that the level of interest in the program was higher than expected, tweeting that the 1,500 applicants "shows there's a great desire" for the program in the federal workforce.
OMB previously said it is planning a second cohort of students in 2019, which will be open to IT professionals and non-IT professionals alike. Neal said that while the program is almost certainly capable of scaling up, it is likely that agency interest will drive the program's longevity and success over the long term.  
"The best measure of success is going to be demand," said Neal. "If agencies want to use the program or replicate it themselves, it is successful. If not, then we learn something and adapt."
Lawmakers on Capitol Hill are also looking into ways to fill workforce gaps with existing personnel. For the past two years, Sens. Gary Peters (D-Mich.) and Peter Hoeven (R-N.D.) have introduced the Federal Rotational Cyber Workforce Act, which would make it easier for current cyber specialists in the federal government to detail at other agencies experiencing a shortage of trained staff.
The Senate Homeland Security and Governmental Affairs Committee reported favorably on the bill last session, and a legislative report noted that it would complement cyber and workforce initiatives laid out in the Trump administration's Presidential Management Agenda. The Congressional Budget Office reported Feb. 28 that implementing the legislation would cost about $500,000 annually between 2019 and 2024 for new regulations, staff training and administrative expenses.