More detail on why DHS banned Kaspersky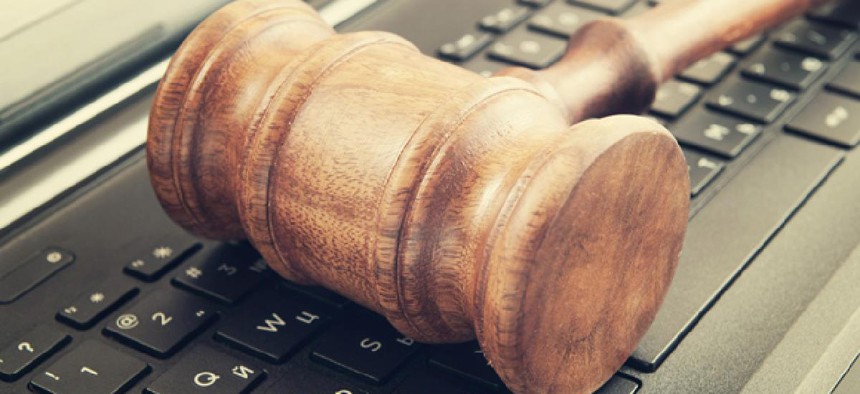 A pair of filings in the Kaspersky Labs' ongoing legal battle with the U.S. government fills in some blanks regarding justification for the governmentwide ban on the company's products.
On April 16, the U.S. government filed a motion to dismiss one of two lawsuits filed by Russian-based antivirus and cybersecurity firm. The government argued that because the 2017 Binding Operational Directive banning Kaspersky from federal networks was followed up by similar language in the 2018 National Defense Authorization Act, Kaspersky Lab does not have legal standing since "lifting the BOD would in no way affect its inability to obtain a federal contract."
Additionally, the company has argued that the Department of Homeland Security had an obligation to consult with them and provide a meaningful opportunity to rebut or mitigate the government's concerns before issuing a ban. The government's motion argues that Kaspersky's claim "rests on the unsupportable assumption that it was entitled to due process before DHS took action" and notes that the Cybersecurity Act of 2015 gives the secretary of Homeland Security the ability to issue BODs in response to "a known or reasonably suspected information security threat, vulnerability, or incident" that threatens the IT security of a federal agency.
Sen. Dianne Feinstein (D-Calif.) announced legislation last week to clarify that the secretary of Homeland Security is not required to provide notice to private companies before issuing BODs.
Meanwhile, new filings in the case last week give some detail on the nature of U.S. objections to Kaspersky products. While media reports have detailed the role of Kaspersky Lab's antivirus program in the theft of classified information stored on the home computer of National Security Agency contractor Nghia Hoang Pho in 2015, a December 2017 memo does not mention the case or reference any redacted or classified information in its final justification.
Instead, DHS Assistant Secretary for the Office of Cybersecurity and Communications Jeanette Manfra claims that the potential threat posed by Kaspersky products alone, as well as their legal obligations under Russian law to assist the Federal Security Service on intelligence matters, pose a sufficient danger to federal networks.
The underlying evidence presented by DHS to Kaspersky Lab remains classified, but Manfra's memo sheds some new light on the department's concerns about personally identifiable user data automatically sent to Kaspersky servers. She cites language contained in the company's 2013 and 2018 end-user license agreements for its anti-virus software and notes that in "a telling omission," the 2018 agreement no longer provides an assurance to users that the company will not process their personally identifiable information or combine it with other datasets.
The memo also claims that the agreement requires users – even those who decline to participate in the Kaspersky Security Network -- to automatically provide information about installed programs, detected threats and infections, checksums of processed objects, technical information about the user's computer as well as other devices connected to it and online activity.
Current EULA language on Kaspersky's website does say "if you do not wish to provide information to the Kaspersky Security Network service, you should not activate" it. Questions about the accuracy of the government's claim were sent to Kaspersky Lab's U.S. press office, but the company said it needed to check with the company's global team before responding.
In response to questions regarding the accuracy of the government's claims, Kaspersky Lab sent a lengthy statement saying users retain control over the amount of data they share and have the freedom to reduce such data to the "absolute minimum that is essential for the product to function" such as database updates and product license expiry information. The company also claims data sent to Kaspersky is never attributed to specific individuals.
"Furthermore, data sent to Kaspersiy Lab is not attributed to a specific individual, as the information is used as aggregated statistics, on separated servers with strict policies regarding access rights," the statement reads. "Analyzing data to strengthen protection capabilities is an industry best practice that is applied by several IT security vendors around the world."
Note: This article was updated on May 4 with additional comment from Kaspersky Lab.