Deloitte Says No Government Information Compromised in Breach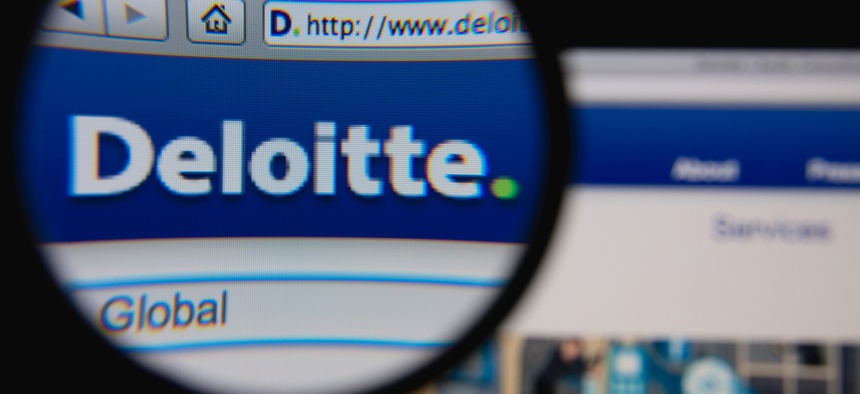 No federal government information was compromised by a data breach that the consulting and accountancy firm Deloitte confirmed Monday, a spokeswoman told Nextgov.
The breach also did not impact any state or local government information.
"We can confirm that no government clients were impacted," Spokeswoman Megan Doern told Nextgov.
Deloitte has a large government contracting business and was a party to over $1 billion in government contracts during the 2017 fiscal year. The firm's government clients included the Homeland Security, Defense, Justice, Treasury, Education, and Health and Human Services departments, among others.
» Get the best federal technology news and ideas delivered right to your inbox. Sign up here.
The breach, which was first reported by The Guardian, began with the compromise of an administrator account with access to the company's global email system, which holds information about all the major sectors Deloitte works with, including government agencies, banks and pharmaceutical companies. The Guardian previously reported federal agencies' information was inside the breached email system.
The breach, however, impacted "very few clients" and did not disrupt client business, Deloitte said in a statement Monday.
Deloitte has contacted all clients affected by the breach and alerted federal authorities, the company said.
Overall, the company reported $38 billion in revenue during the 2017 fiscal year.