Homeland Dems Seek Answers About Trump Officials and Encrypted Apps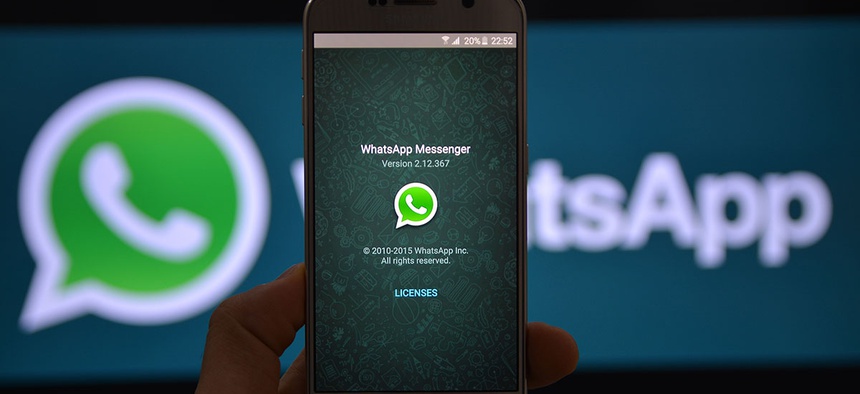 Top Democrats on the Homeland Security Committee are asking inspectors general at 24 federal agencies to investigate whether Trump administration officials are skirting federal records laws by using encrypted and vanishing messaging apps.
The committee's current and former ranking members, Sens. Claire McCaskill, D-Mo., and Tom Carper, D-Del., also want the IGs to investigate whether top agency officials are barring staffers from responding to information requests from congressional Democrats. That request follows a Politico report that Trump administration lawyers advised agencies to ignore Democratic requests.  
The senators collected the requests into a single, alphabetically arranged document that runs to 120 pages, beginning with the Agriculture Department IG and ending with Veterans Affairs.
» Get the best federal technology news and ideas delivered right to your inbox. Sign up here.
The requests cite news reports that executive branch staffers are using encrypted apps such as Confide, Signal and WhatsApp to share information with reporters and each other that they want shielded from the public record.
"Use by federal employees of private messenger applications, such as Confide, to conduct official business flies in the face of federal recordkeeping laws and the principles of government transparency," the senators write.
The Federal Records Act requires most government employees to retain copies of correspondence and other records that meet certain benchmarks to be considered federal records so they can be stored by the National Archives and Records Administration.
NARA has discouraged federal employees from using nongovernmental communications tools that make records retention difficult. When employees do use nongovernment communications tools, such as using a personal email when a work one is inaccessible, NARA urges them to carbon copy their work accounts or to print a physical copy for retention.
Archives chief David Ferriero sent a memo to senior records management officials in March stating federal officials should only be using encrypted apps if they can comply with records laws and if approved by agency lawyers.
McCaskill and Carper are seeking information both about the use of encrypted apps and whether agencies have issued any guidance about them. They're seeking answers by July 6.