IARPA banks tech gains from prize programs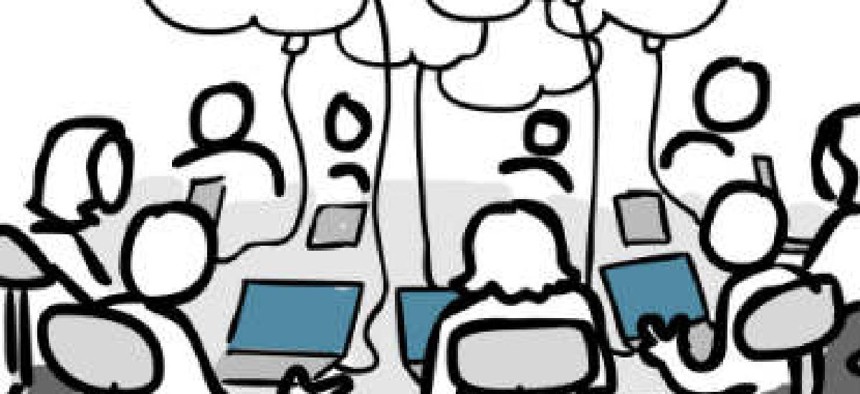 Accuracy and innovation are spurred by opening up research more widely, according to a top intelligence tech research official.
The intelligence community's research arm is finding that public challenges and contests with vendors can increase the effectiveness of its technology programs. It plans two more in 2017.
The director of the Intelligence Advanced Research Projects Activity told the deputy director for policy for the White House's Office of Science and Technology Policy that the research operation's use of prize challenges has been successful when they're used along with more traditional research grants and contracts. The prize challenges, he said, "can broaden our research and engage non-traditional researchers."
In a Jan. 9 post on the White House blog, IARPA Director Jason Matheny said the programs have supplemented more traditional contracting. Thomas Kalil, deputy director for policy at OSTP, interviewed Matheny for the blog post.  
A 2014 challenge that looked to advance the intelligence community's capabilities to judge who can be trusted under certain conditions and in contexts relevant to the IC got a boost in accuracy by 15 percent after opening to the public, according to Matheny. A 2015 speech recognition challenge reduced error rates by more than 50 percent compared with IARPA's baseline, he said.
According to Matheny, IARPA so far has plans for two prize challenges in 2017, the "Nail to Nail" challenge, which will offer prizes to improve automated collection and recognition of fingerprints; and the "Functional Map of the World," which will offer prizes for accurately inferring building functions from overhead imagery.
The map project is part of a $300 million White House initiative to fund new science and technology projects. The total includes $50 million in federal funding to support small satellite technology that could provide worldwide internet connectivity and continuously updated Earth imagery.
Matheny didn't provide starting dates for the 2017 challenges, according to the White House blog post.