A Frustrated Barack Obama Tells Trevor Noah the Russian Hack 'Was Not a Secret' Before the Election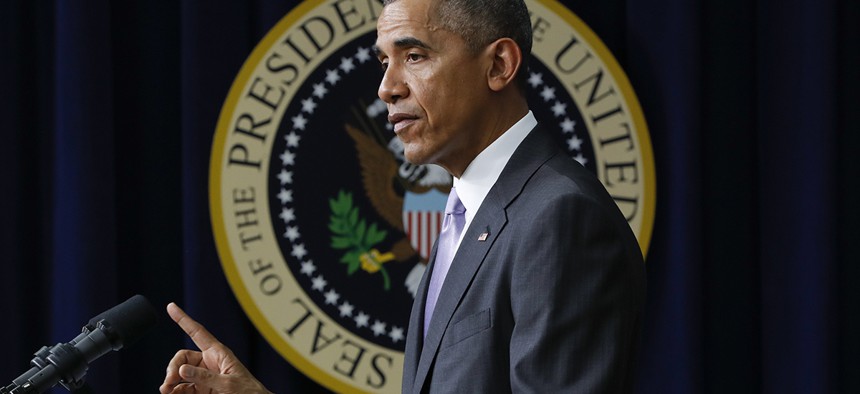 Barack Obama used a sit-down with "The Daily Show" host Trevor Noah to express his frustration and disappointment at the U.S. electorate's apathy in the face of grave allegations that Russia was actively trying to sway the results of the U.S. election.
The interview, likely to be one of his last as a sitting president, came in the wake of reports that American intelligence agencies now believe with "high confidence" that Russia interfered in the U.S. presidential election in order to help Donald Trump win.
Obama said this should have been perfectly obvious before the election, with the email hacking of the Democratic National Committee and Hillary Clinton's campaign chairman, John Podesta. He went on to point out his administration had announced in a statement in October the view of two U.S. intelligence agencies that the hacks were "Russian-directed" and that "that only Russia's senior-most officials could have authorized these activities." (Several more reports from around that time suggested other intelligence agencies, including the CIA, were in agreement.)
And yet, while the content of those rather bland emails filled news cycles, the interference of a foreign power in the U.S. election process failed to kindle outrage in American voters.
What is it about the state of our democracy where the leaks of what were frankly not very interesting emails, that didn't have any explosive information in them, ended up being an obsession, and the fact that the Russians were doing this was not an obsession?

What's happened to our political system, where some emails that were hacked and released ended up being the overwhelming story—and the constant source of coverage, breathless coverage, that was depicted as somehow damning in all sorts of ways—when the truth of the matter was, it was fairly routine stuff?
Obama added, "Going forward, I worry that we don't spend enough time on self-reflection."
You can watch the entire 22-minute interview, in which Obama also discusses Obamacare, his life post-presidency, and racism, on Comedy Central's site. The interview was a huge get for Noah, whose show has been floundering since he took over from Jon Stewart, but has newfound momentum following a cordial interview with the young alt-right commentator Tomi Lahren.