DHS faces a sea change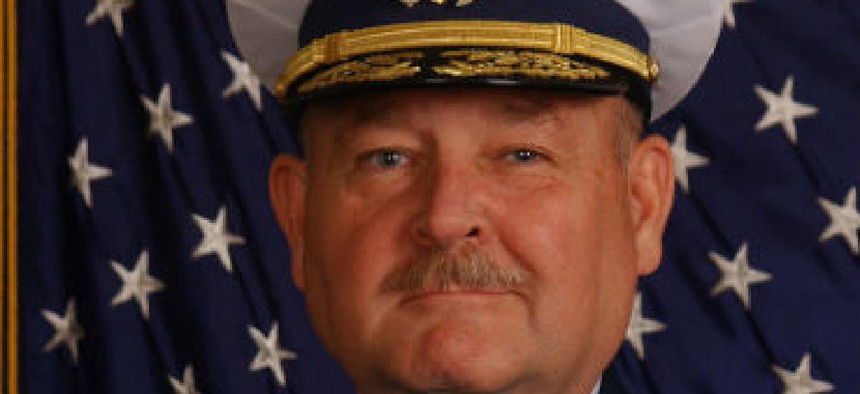 Thad Allen, former Coast Guard Commandant, said managing accelerated technological changes will require DHS to stay ahead of a potentially dangerous gap in understanding technology and implementing it.
The Department of Homeland Security, which is approaching its 15th birthday, needs to make some critical management decisions if it's going to keep up with galloping technology, according to one of its veteran managers.
The DHS Unity of Effort initiative is aimed at setting conditions that allow the department to act in a more unified manner. According to retired Coast Guard Admiral and Commandant Thad Allen, the success of that effort depends on the department's ability to be more nimble in developing and acquiring technology.
Allen, now an executive vice president at Booz Allen Hamilton, told FCW on the sidelines of the Homeland Security Week conference that DHS officials must decide whether to push acquisitions of some technologies outside the department to agencies that might be more adept or knowledgeable in those areas.
"Regardless of politics, the next secretary has to have a mandate to take on structural issues at the agency," he said. "It probably won't be a priority" for a new secretary, so it will be up to career federal employees and the private sector to push for changes.
"If you wait for political appointees, there will be a huge gap in attacking the problem," he said. "Unity of Effort should be a given. Don't wait to be told."
In his presentation at the conference, Allen said DHS officials must get a better handle on how they make complex technology acquisitions. Unlike the Defense Department, to which DHS is often compared, Allen said DHS does not have systems commands that specialize in technology, but "there is a way to get there."
While he was commandant of the Coast Guard from 2005 to 2010, Allen handled responses to hurricanes Katrina and Rita and to the Deepwater Horizon oil spill disaster in the Gulf of Mexico. He said the government's job changed dramatically with the advent of Twitter and Facebook. "There is a radical difference in transparency and the public's ability to interact with government," he said. The ubiquity of information -- combined with mobile technology, the internet of things, quantum and cognitive computing, and massive data analysis capabilities -- has created a challenging environment for the government, Allen said.
Rapid technological change is "the sociological equivalent of climate change," he said. "You can suffer, adapt or manage. We're between suffering and adapting."
He added that managing accelerated technological changes will require DHS to stay ahead of a potentially dangerous gap in understanding technology and implementing it.
"I don't want DHS to have a cyber Desert One or a disaster Desert One," Allen said, referring to the U.S. military's failed attempt to rescue Americans held hostage in Iran in 1980.
Another priority for the next four years is understanding the growing complexity of securing U.S. borders.
"Border control is not a wall," Allen said. There are four dimensions to the country's boundaries -- land, sea, air and data. However, data transcends physical barriers because it can describe and define people and objects in increasing detail and at increasing distances, he added.
"You can't physically describe a border," he said. "That discounts the reality of its complexity." Instead, a physical barrier exists in a larger context drawn from data coming from the internet, sensors, secure flight and international cargo data, and a variety of other sources, according to Allen.
DHS has been setting up pre-inspection systems in other countries to gather data on passengers and cargo before they reach the U.S. Allen said understanding the importance of that data and using it across DHS components are crucial to the department's efforts to secure the country's borders.