Cyber info sharing is working, officials say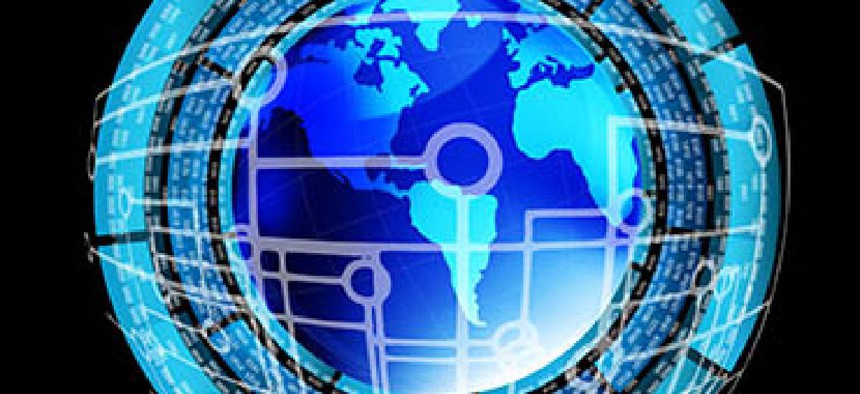 The need to share cybersecurity threat information has never been more critical or the threat environment more overwhelming, said Robert Silvers, assistant secretary for cyber policy at the Department of Homeland Security.
Hackers are generating 100,000 new IP addresses every day to turn against commercial and federal networks, he said during a panel discussion at the Intelligence and National Security Summit on Sept. 7. That kind of prolific, broad effort makes the relationship between federal protectors like DHS and the private sector even more crucial.
"It's way too big for government or a company to go [it] alone," Silvers said.
In the past five years, there has been a 15 percent to 20 percent improvement by companies and government at detecting threats, he said, but adversaries have improved their attack capabilities on the order of 75 percent to 80 percent.
Sharing information within and outside a company or agency is now as crucial as having a cybersecurity framework in place, according to Silvers and Steve Orrin, federal chief technologist at Intel.
Energy Department CIO Michael Johnson added that a cybersecurity framework that identifies the most vulnerable portions of a company's or agency's IT operations is the baseline for protection.
DOE's Joint Cybersecurity Coordination Center, for instance, handles cybersecurity incidents involving information or information systems that are under the department's or a contractor's control. The department's components include 17 national laboratories and the National Nuclear Security Administration.
Johnson said tying all those disparate activities together and communicating about possible threats add another important line of defense.
Silvers said DHS has been encouraging the private sector to talk with the department about threats and share technical information about attacks.
"We need to get into a crime-reporting rhythm" with cyberattacks, he said. "When you see a suspicious backpack [in a public place], you call 911." That mindset, which is a linchpin in guarding against physical attacks, must "migrate to the cyber environment."
Orrin praised DHS' Trusted Automated Exchange of Indicator Information and Structured Threat Information Expression technical specifications -- which are designed to enable automated, machine-to-machine information sharing for cybersecurity situational awareness -- but said they are just the beginning.
Silvers said DHS launched its automated information-sharing capabilities last spring and has had some successes with shared threat information. For instance, the Secret Service identified a vulnerability in a credit card platform and shared that information with industry partners.
"A very significant [financial] company saw an issue and shut it down," he said, adding, "The system does work."
Silvers acknowledged challenges in persuading the private sector to share threat information through DHS. Corporate general counsels have repeatedly brought up concerns about liability and antitrust issues as the wider information-sharing effort got underway, he said, and DHS has worked hard to address those issues.
The Cybersecurity Information Sharing Act, signed into law last December, provides liability protection for companies that share threat indicators through DHS, Silvers said. Other protections have shielded such information from Freedom of Information Act disclosures, which should encourage companies to participate.
The federal government "has worked with the legal community to give them the comfort to do the right thing," he added.