DHS ramping up info-sharing work with industry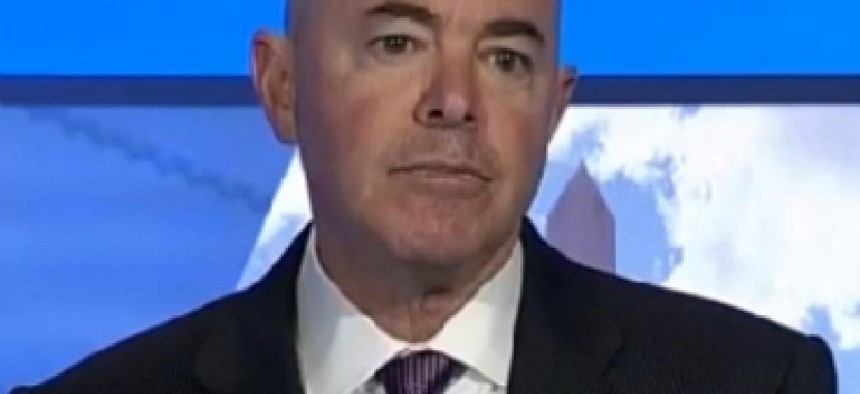 DHS Deputy Secretary Alejandro Mayorkas said officials are committed to an automated information-sharing structure with built-in privacy protections.
The Department of Homeland Security plans to publish documents in the near future that will provide guidance to the private sector on how to better share cybersecurity information with the government, Deputy Secretary Alejandro Mayorkas said during a cybersecurity conference in Washington.
The guidance "really speaks to how we are organized within the government and how we will use our resources in the best service of the public interest," Mayorkas said on May 3. Private-sector organizations also need to know who to call in the event of a breach, he added.
Mayorkas joked that it was time for DHS to move from "The Flintstones" to "The Jetsons" when it comes to sharing information. He said officials are committed to an automated information-sharing structure in which they can receive cyberthreat indicators in near-real time but remove personal details before sending the information to the private sector.
He acknowledged that the private sector still has trust issues when it comes to sharing with the government.
"I think there is a general sense of distrust between the technology community and the government at large," Mayorkas said. But given how quickly technology evolves, he added that it is imperative that both sectors communicate more efficiently with each other to stay ahead of the game.
Kiersten Todt, executive director of the new Commission on Enhancing National Cybersecurity, said cyberattacks are unavoidable, and organizations should emphasize resiliency and recovery.
"If you create an infrastructure that prevents what needs to be prevented [and] blocks the low-hanging fruit, [you must understand] that you are not going to get ahead of every attack and that we are going to be attacked," she said.