CSC, Netcracker fined for using uncleared coders in classified DISA work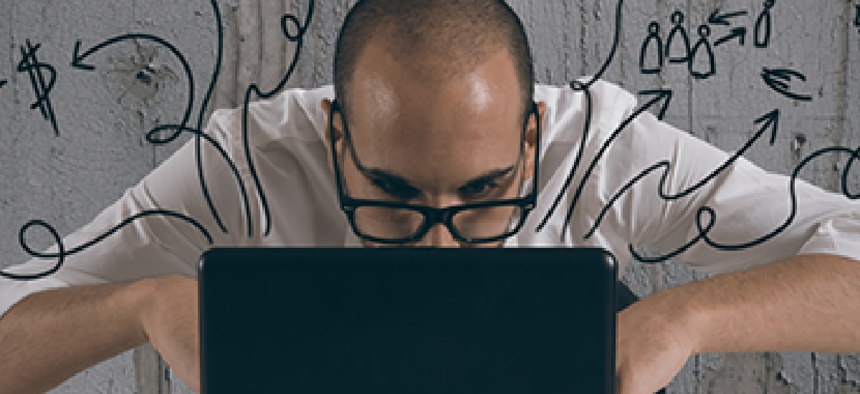 Russian programmers worked on classified military communications code, according to a whistleblower complaint.
Two companies accused of using employees without security clearances to work on sensitive Defense Information Systems Agency software projects agreed to pay over $12 million to resolve claims they violated the False Claims Act.
Waltham, Mass.-based telecom software and services firm NetCracker Technology Corp. agreed to pay $11.4 million and Falls Church, Va.-based information technology firm Computer Sciences Corp. agreed to pay $1.35 million to settle the case, according to the Justice Department. 
According to a Nov. 2 Justice Department statement, NetCracker and CSC implemented software that used to help manage the telecommunications network used by the Department of Defense, under a contract with DISA, in which CSC was the prime contractor and NetCracker was a CSC subcontractor. 
Between 2008 and 2013, NetCracker allegedly used employees who lacked security clearances to perform work when it knew the contract required those individuals to have clearance, resulting in CSC recklessly submitting false claims for payment to DISA.
An investigation from Public Integrity, which sourced recently unsealed court documents in the case, revealed that a whistleblower discovered the companies used Russian computer programmers to write software for the sensitive U.S. military project -- potentially opening up the Pentagon's communications systems to cyberattacks.
Army contractor John Kingsley alleged, according to 2011 court documents, that the code written by the programmers included "numerous viruses" that could have harmed DOD networks. The reason the companies used the foreign programmers, he said, was because they worked for one-third the rate of U.S. programmers.
The Justice Department said Kingsley will receive $2,358,750 as his share of the recovery in the case.