Could Dell Go Too Far on Cybersecurity under EMC Mega-Merger?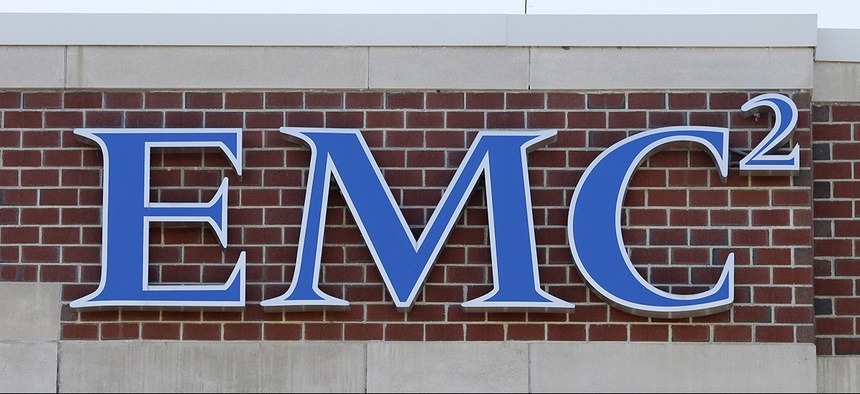 Under the $67 billion tech acquisition, Dell's SecureWorks and EMC's RSA Security would both belong to the company Michael Dell started in 1984.
The merger of federal contractors Dell and EMC potentially could lead to a sale of overlapping identity security assets that would otherwise eat away at the new parent company's profits, some analysts say. 
According to EMC officials, customers will see a larger security venture result from the deal.
Under the $67 billion, biggest ever tech acquisition, Dell's SecureWorks and EMC's RSA Security would both belong to the company Michael Dell started in 1984, Dell officials announced Sunday.
"Both vendors have a pretty broad range of capabilities around identity and access management," said Merritt Maxim, a Forrester senior analyst who specializes in ID security.
If RSA and SecureWorks business operations continue unchanged, "Dell would essentially be, in many cases, competing against itself, in areas where they have competing products," he added. SecurID tokens are commonplace around agency workstations that require two-step authentication. 
EMC officials anticipate the two divisions will function as a single security arm, at least for the time being.
"Looking ahead, we expect security capabilities will be a key pillar of the combined entity," EMC spokesman Dave Farmer told Nextgov. He described most of Dell's security portfolio as "highly complementary" to RSA's offerings. Dell also provides email security and managed security services, which are tools that monitor the protection of IT systems for customers, he noted.
RSA and Dell's security products "combined" will create "a top 5 security player across small- to medium-sized businesses and enterprise customers," Farmer said. "We expect to provide more clarity on the combined operating model as we close the transaction."
Dell quietly filed an IPO for SecureWorks over the summer but is not likely to sell any of its ownership in the security business, the Wall Street Journal reported last week. The transaction is expected to raise money by bringing in outside investors.
Dell officials declined to comment on the future of RSA and SecureWorks. Michael Dell said in a statement earlier this week, "I am incredibly excited to partner with the EMC, VMware, Pivotal, VCE, RSA and Virtustream teams and am personally committed to the success of our new company, our customers and partners." 
EMC's security technologies, including RSA, comprised 3.7 percent of the security software market in 2014, according to a May Gartner assessment.  
Dell could avoid cannibalizing money by selling off parts of RSA, Maxim said. RSA functioned as an independent company before EMC bought the firm in 2006.
"By January, you would hope to see some more definitive discussion about what the future is going to look like to reassure customers," Maxim said.