Making the business case for DHS S&T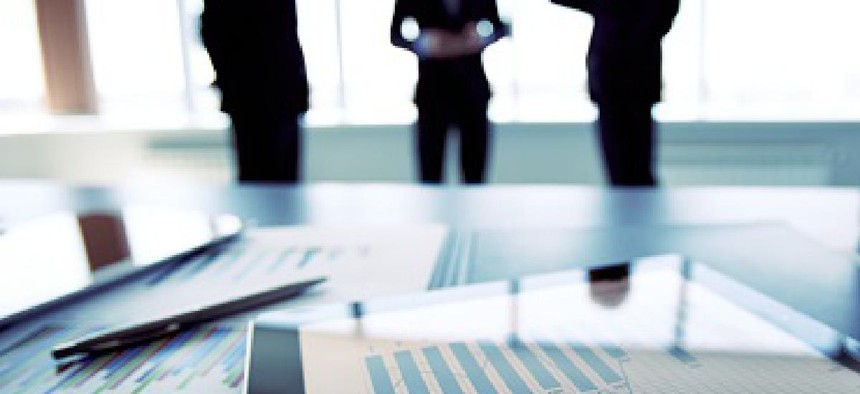 Representatives of several technology groups told a House panel on May 19 that the Department of Homeland Security's Science and Technology Directorate is warming to the idea of collaborating with industry, but its first steps have been a little shaky.
Although S&T's plans to open up to industry are progressing, witnesses told the Homeland Security Committee's Cybersecurity, Infrastructure Protection and Security Technologies Subcommittee that they had concerns about transparency, return on investments and S&T's apparent lack of influence over DHS component agencies' acquisition efforts.
"Due to the budget cuts, many mid- to large-size companies lost interest in engaging with S&T because it has had difficulty making an attractive business case for their involvement," Marc Pearl, president and CEO of the Homeland Security and Defense Business Council, told lawmakers.
He said S&T Undersecretary Reginald Brothers, who has been on the job for just over a year, is making the directorate more flexible and agile in its development efforts. But Pearl and others said it remains to be seen whether those efforts will take hold and grow.
S&T's revised five-year plan, released in late April, helped clarify some of the directorate's goals, said Jake Parker, director of government relations at the Security Industry Association. Its "surge effort" to get companies involved has set the right tone for further collaborative work with industry, he added.
However, Parker said S&T has only slight pull with DHS component agencies when it comes to committing to technology acquisitions. Only a few of S&T's efforts have resulted in components acquiring technology.
"Agencies need to commit to S&T" for acquisitions, he said, noting that currently, "they can go elsewhere."
"While a level of disconnect between S&T and its customers is undoubtedly due in part to the fragmented nature of DHS, it is encouraging to see an acknowledgment of this as an issue and several proposals in the strategic plan on how to improve coordination," Parker said.
Industry representatives and subcommittee leaders noted that DHS is still developing its acquisition personality.
Subcommittee Chairman John Ratcliffe (R-Texas) said, "Dr. Brothers is modeling the Homeland Security industrial base [on] the Department of Defense's defense industrial base, which is largely successful in being the private-sector engine for the military."
However, Ratcliffe questioned whether that was the right model.
"DHS does not buy, acquire or conduct R&D on the same scale as the military," he said, though he did not discount S&T's strategy completely. "I think Dr. Brothers is on the right path, but we need to ensure we are addressing the needs of DHS [and] messaging the needs and direction of its components to the small- and medium-size businesses that are interested in doing business in the homeland security ecosystem."