DHS procurement dodged a slow-moving bullet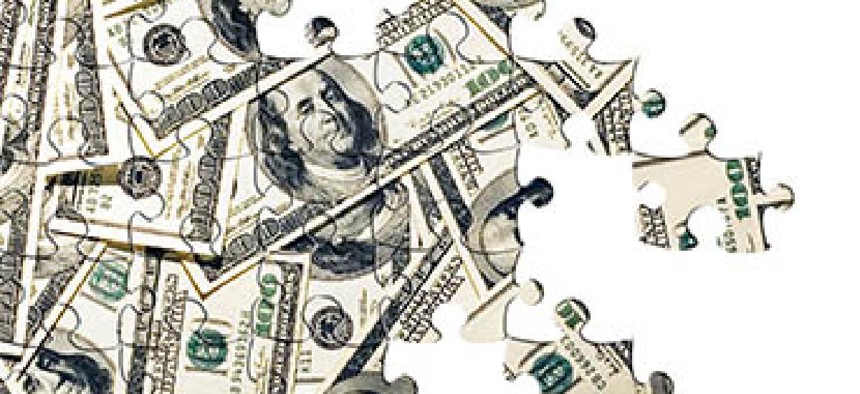 Like thousands of other employees, the Homeland Security Department's procurement managers breathed a sigh of relief March 3 after the congressional scramble to pass a DHS funding bill finally succeeded.
The action not only staved off tens of thousands of furloughs across the department, it probably saved the procurement staff from a domino effect of acquisition delays in the coming months. The funding bill could also be seen as a something of a gift for the department's 12th birthday on March 1.
"Congress has done a good thing. It has fully funded homeland security. It has provided our people a strong bipartisan vote of confidence in the importance of their work," Secretary Jeh Johnson said hours after the House voted.
"Now our men and women can return to the vital work of combatting terrorism, ensuring border security, port security, aviation security, cybersecurity and our other vital homeland security missions, without the uncertainty of a furlough or a delayed paycheck hanging over their heads," he said.
That stop-and-start uncertainty had been weighing heavily on department procurement managers as Congress took weeks to stutter-step toward a resolution. At the ACT-IAC acquisition conference held in Washington just hours ahead of the House vote, a few of those managers winced when asked what effect a shutdown or even another short-term continuing resolution would have on their work.
Before the shutdown, Andy Ozment, assistant secretary of the Office of Cybersecurity and Communications at the National Protection and Programs Directorate, had warned that a shutdown "grinds to a halt" some acquisition programs and the department's efforts to bring more agencies onboard Einstein 3A, the latest iteration of the automated intrusion-detection program.
Soraya Correa, DHS' chief procurement officer, told FCW on Feb. 3 that "continuing resolutions bring uncertainty" to the procurement process as well. The effects of a shutdown or a series of short-term spending bills wouldn't be felt immediately, but over time, according to Correa. "The burden comes later this year, as projects roll forward," she told FCW after her keynote speech at the ACT-IAC conference.
Other DHS procurement managers said on background they were very concerned that short-term solutions might be just as bad as a shutdown as far as procurement is concerned. They said there wasn't anything stuck in the acquisition pipeline as a result of a looming shutdown, but they were wary of possible log jams in the coming months.