Colonial America Stands Up to 'Worldwide Caliphate' after Random Hack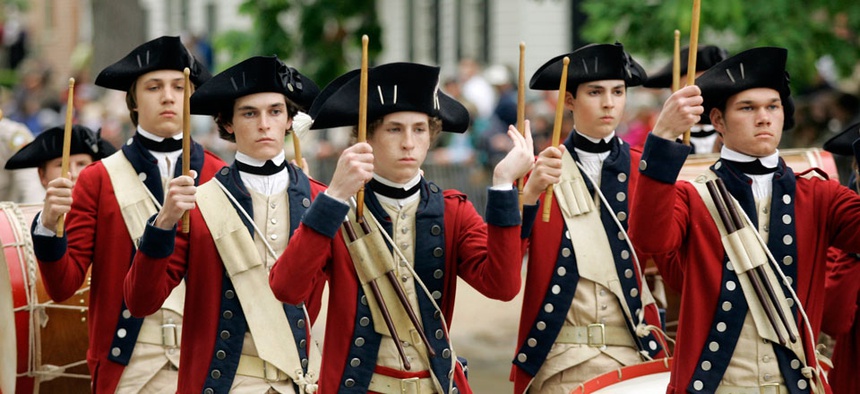 Colonial Williamsburg, the Virginia attraction that re-enacts 18th-century life, has offered to temporarily take custody of Iraqi artifacts the Islamic State is intent on destroying, according to the tourist destination's leaders.
Colonial Williamsburg President Mitchell B. Reiss, a former senior U.S. diplomat, first proposed the transfer March 2. Days later, the restored town's website, History.org, was defaced by hackers.
It is unclear who is responsible for the vandalism, which other U.S. sites experienced around the same time. Colonial Williamsburg officials suspect the culprits are part of ISIS.
But there is no indication this was a targeted attack on what some see as a memorial to the beginnings of American independence and democracy. A Colonial Williamsburg spokeswoman told WAVY-TV the website seemed "to have been affected as randomly as other organizations across the country."
The intruders penetrated the site through a software vulnerability and then posted their own content to the site. The flaw existed in a third-party software plugin Williamsburg had neglected to update.
No direct threats were made against Colonial Williamsburg, the spokeswoman said.
"While this incident was a fluke, it reminds us about the dangers of the world we live in," she said.
The conservation offer still remains on the table, officials say.
Read the rest at ThreatWatch, Nextgov's regularly updated index of cyber breaches.
And find out even more on "NG Cybersecurity," our iPhone app.